1947 Yale Rugby Team Travels to Bermuda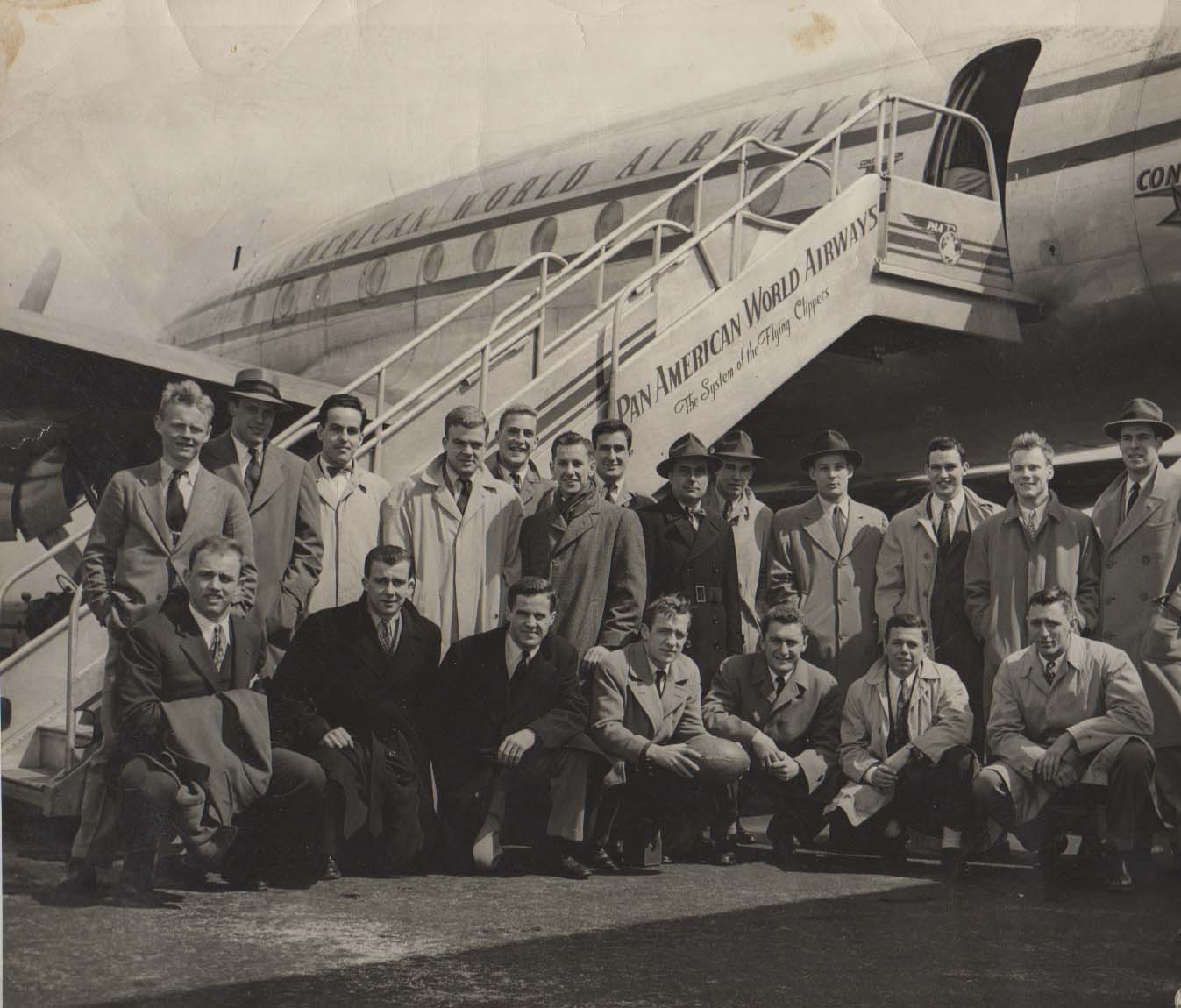 Thanks to Alexander Harvey, a Yale graduate and former Bulldog rugby player, we've been given some incredible insight into a notable event in Ivy Rugby's past. In 1947, Yale Rugby made the trip to Bermuda to represent both their school and their nation in competition against Bermudian and English teams.
Featuring a roster comprised entirely of World War II veterans, the 1947 Yale Bulldogs were a team with extensive athletic experience, but nearly no background in Rugby. "It was a unique experience for all of the members of the team," Harvey said. "[W]e put together a team consisting of football, soccer, hockey, track and baseball players, only a few of whom had previously played on a rugby team. After many practices and work-outs at Yale, we flew to Bermuda in late March." Knowing that the team had a very basic knowledge of the sport makes the outcome of the trip even more impressive: In four games they lost only once, their lone defeat coming on a last-second penalty kick from 30 yards out. Interestingly, perhaps the most impressive fact about the team is unrelated to their play on the field: The 1947 Yale squad featured both a future U.S. Congressman and Senator. As for Harvey? After law school, he served as a federal judge for over thirty years.
This fascinating look into Yale rugby's past is just another example of the great tradition of Ivy Rugby. If you have any photos or stories from past years of Ivy Rugby, submit them at the link below!
Match Results
Yale 0 - Gloucesters 0
Yale 9 - H.M.S. Porlock Bay 0
Yale 16 - H.M.S. Padstow Bay 3
Yale 0 - Bermuda Athletic Association 3
Pictured: back row, left to right: Frederick G.N. Pearson '47; John E. Grout '47; Walter B. Allen, Jr. '49; Roland S. MacNichol '49; Achille F. Ford '49; Robert L. Bast '48; John L. Chaffee '47; Coach Duke Wyre; David B. Hoopes; Thomas B. Smith, Jr.; Richard L. Welsh '48; John W. Harper '47 and Josiah A. Spaulding '47. Front row, left to right: William M. Shuler '47; George P. MacNichol III '48; Alexander Harvey Jr. '47;  W. Ludlow Ashley '47; Frank L. Gillis '47; E. Lewis Bartlett IV '47 and Frederick W. Whitridge '47
Penn travels to Bermuda in 2017 »
Yale and Dartmouth traveled to Bermuda in 2016 »