Cornell wins against Penn 51-34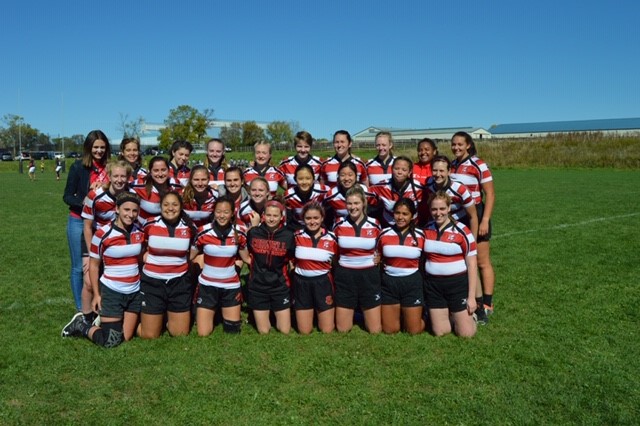 Saturday, October 5, 2019
Another great day of rugby here in Ithaca. Both teams played an exciting and entertaining game. This was a game seniors on each team will remember for years. Neither side was willing to leave the field empty handed.
Cornell led the first half 22-5. In the second half Penn tied Cornell on points spread 29-29. Senior Jasmin Strong is a strong runner causing havoc to Penn's offense and defense. With the help of her teammates, they capitalized on Penn's loose ball and phase plays. Jasmin was rewarded with 3 tries with a single solo try to her name. Team captain Deena Scoville scored her own solo try and converted 3 field goals. Rookie Felix Shen in her first 15s game scored Cornell's last try of the match. Penn's best player of the day was Natalia Joseph. A strong runner with good footing, she exposed Cornell's defense. She scored 5 tries with 2 solo tries and a conversion to her name.  Both teams will have another opportunity to play again. See you at the finals on 26th October.
Cornell Scoring
1st half
Try - Halee
Try - Jasmin
Try - Jasmin 
Try - Deena - Deena converted 
Score 22
2nd half
Try- Annika
Try - Bianca - Deena converted.
Try - Jasmin - Deena converted.
Try - Audrey 
Try - Felix 
Score 29
Penn Scoring
1st half
Try - Natalia
Score 5
2nd half
Try - Natalia 
Try - Mikayla Angel 
Try - Natalia - Natalia converted 
Try - Natalia - Katie Heist converted
Try - Natalia
Score 29
Final score Cornell 51-34 Penn