Fall 2019: Cornell Women's Rugby win at home over Columbia 49-29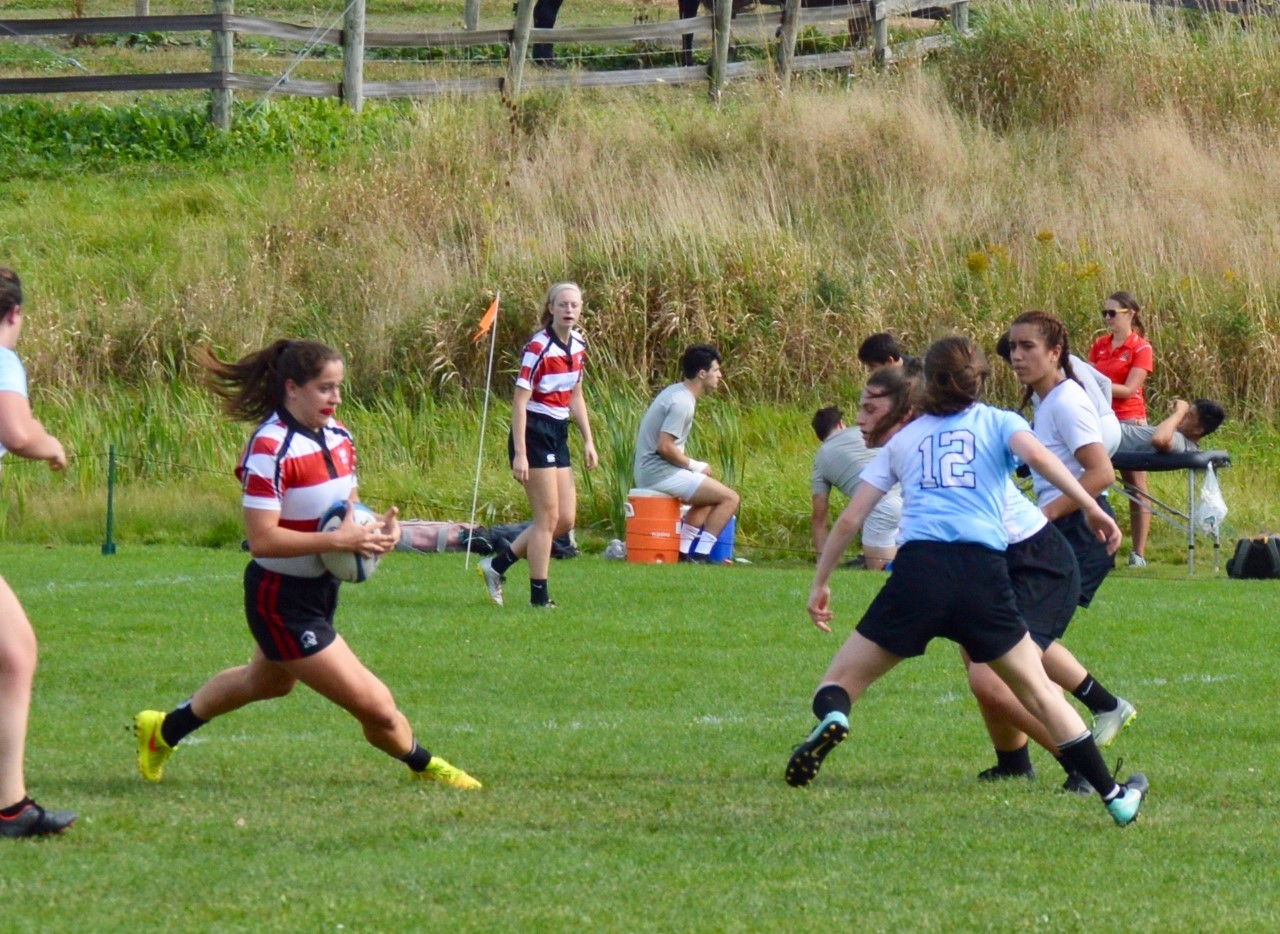 Captain Deena Scoville attacking into space to score the final try of the day.
Saturday, September 28, 2019
The Cornell team was led by team captain Deena Scoville '20 and Kayla deLuze '21. Both teams fought exceptionally well and capitalized on each other's mistakes to score tries all over the field.
Both teams could not have asked for a better day to play rugby at 10:30 am on a Saturday morning in Ithaca. Saturday's match was Cornell's second and Columbia's first of the season. 
Cornell led with 5 tries to 3 in the first half 27-15. The second half Columbia closed that gap with Cornell 4 tries to 2 at 22-14.
Rookie Bianca Tseng in her first 15s game was one of the key players that is responsible for moving the ball all over the field and she rewarded herself by scoring 3 tries. Rookie Abby Gorra also in her first 15s game made a great impact on the right wing with her 1st try. 
Cornell would like to thank Columbia for making the effort to play their home game away at Cornell.
Cornell 1st Half Scoring
Try -  Kayla - converted by Deena
Try - Bianca
Try - Abby 
Try - Bianca 
Try - Halee 
Score 27
Cornell 2nd Half Scoring
Try - Ashlyn 
Try - Halee 
Try - Bianca - converted by Deena
Try - Deena 
Score 22
Columbia 1st Half Scoring
Three Columbia trys scored
Score 15
Columbia 2nd Half Scoring
Try 2 - conversion 2
Score 14
Final Cornell 49 - Columbia 29