11th Straight Ivy Championship for Dartmouth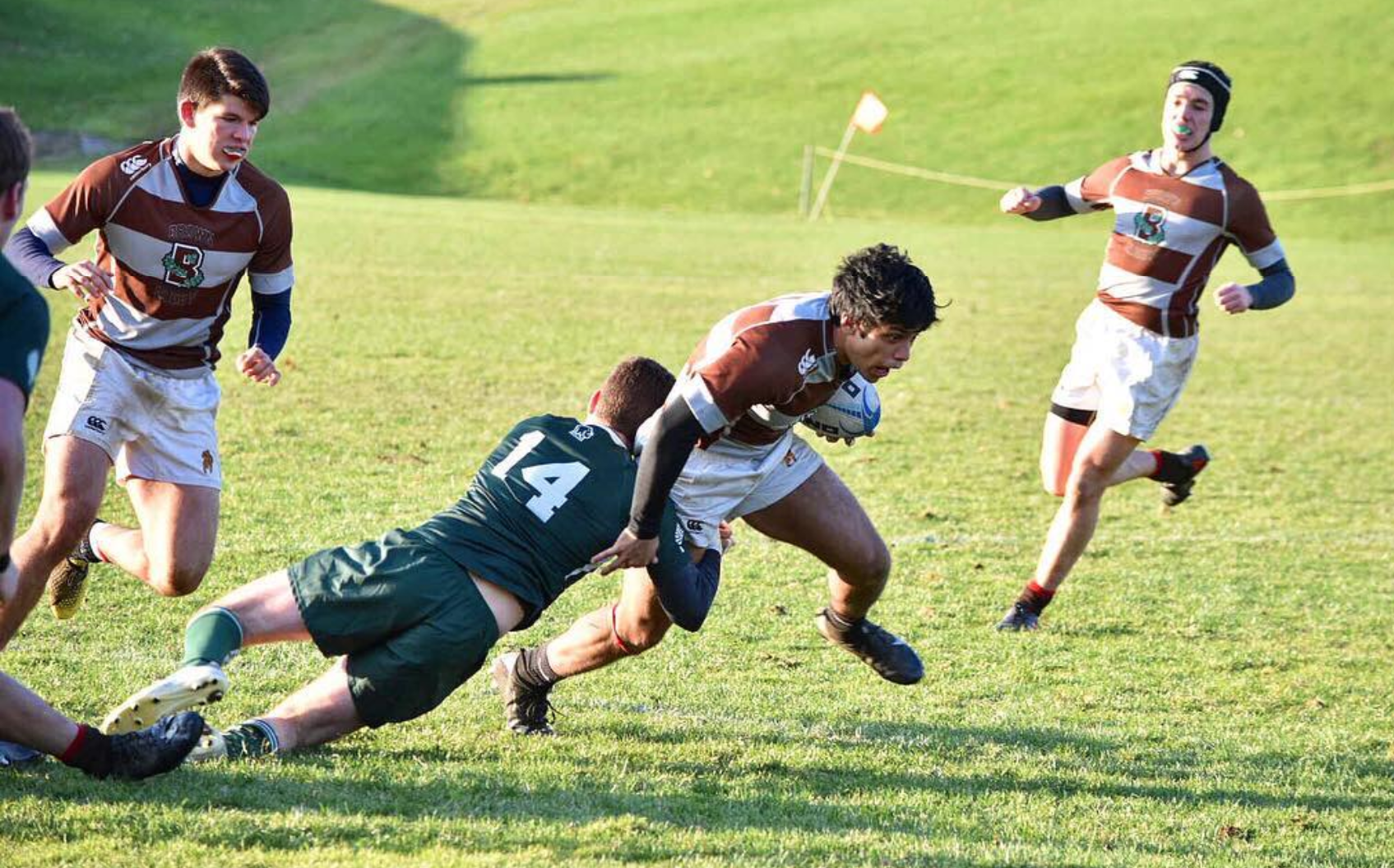 Dartmouth's Gyorgy Brevnov '20 makes the stop on Brown's attach.
Sunday, November 11, 2018
The Dartmouth Men's Rugby squad (@DartmouthRugby) defeated Brown University rugby (@BrownRugby) by a score of 37 to 7 to win its 11th straight Ivy Rugby Conference Championship (@IvyRugby) this past weekend at the Big Ds home pitch in Hanover New Hampshire.
Dartmouth's Pat Sheehy '20 opened the scoring by intercepting a errant Brown pass just three minutes into the contest. Sheehy nailed the conversion then made two consecutive penalty goals to give Dartmouth a comanding 13 nil lead and the margin they would ultimately need to seal their victory. The wind was a factor early in the contest as Brown was repeatedly pinned in their own end. Pressure defense and a blocked kick by #8 and Dartmouth captain Straun Coleman '19 set up to a Griffin Miller '19 try. The conversion, Sheehy's 14 and 15th points of the first half, gave Dartmouth a 20 points to zero lead at intermission. 
With the wind in their face in the second half, Dartmouth continued to put points on the board with trys by McCardle and Fuller Winton ' 19. Fullback Jack Badenhausen '19 scored the final try of the day from a Straun Coleman offload. Fittingly, Sheehy posted the final two points for Dartmouth and a 37-0 lead. Brown's late try made the final 37-7.