2019 - 2020 Ivy Rugby Conference Men's Schedule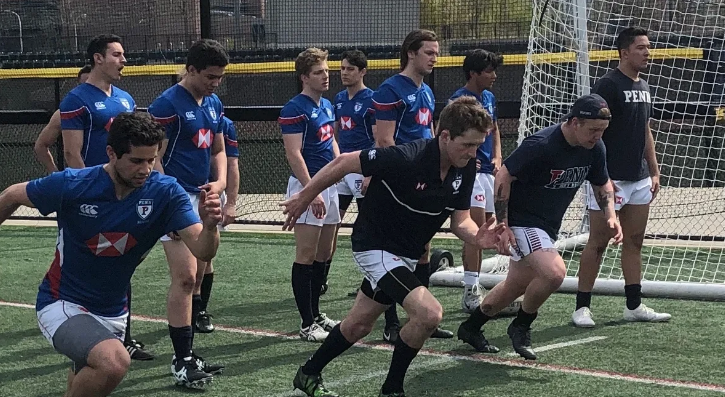 Penn 7s Team
The men's 2019 Fall schedule is now available to view and download. 
GEOGRAPHY GROUPS
North: Brown, Dartmouth, Harvard, Yale
South: Columbia, Cornell, Penn, Princeton
GUIDELINES
5 match conference play followed by Ivy playoffs.
3 matches each against geographic group; 1 home and 1 away against travel pairing from other geographic groups. Travel pairings rotate each year. *In 2019 travel pairings rotates: Brown / Harvard with Columbia / Cornell: Dartmouth / Yale with Penn / Princeton.
Match points awarded as per historic Ivy Rugby Conference competition guidelines

Win = 4 pts
Loss = 0 pts
Tie = 2 pts
Bonus Point (Try) = 1 pt for the team scoring 4 tries or more in a game
Bonus Point (Loss) = 1 pt to the losing team if the loss is less than 7 points

Top 4 at the end of the regular season compete in:

Ivy Semi-finals: 4 @ 1, 3 @ 2;
Ivy Final: winners above at higher seed.