Big Green Best Crimson to Remain Undefeated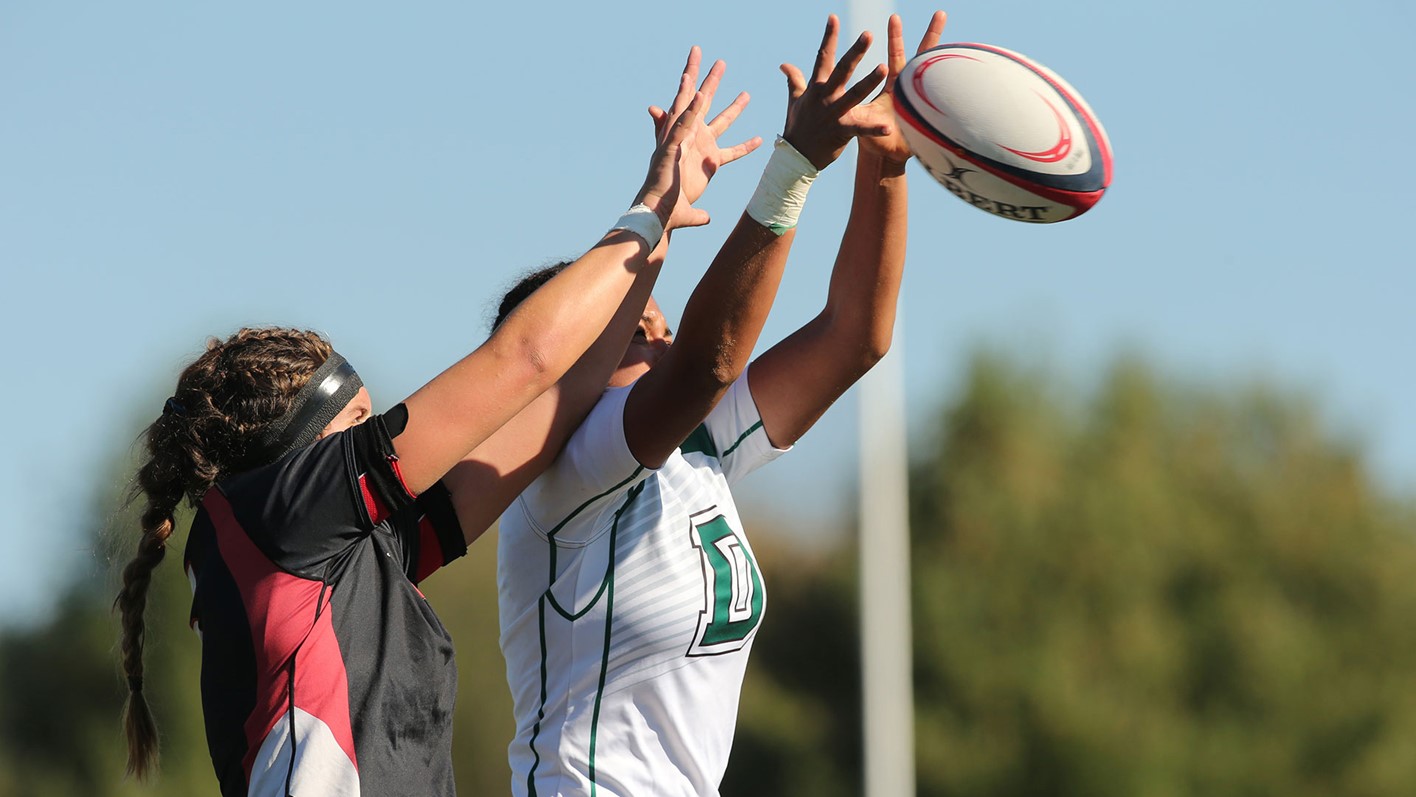 Saturday, September 22, 2018
HANOVER, N.H. – In a battle between the top two Ivy Rugby and National Intercollegiate Rugby Association (NIRA) teams, it was Dartmouth that came out on top, besting Harvard by a score of 55-13 at Brophy Field Saturday on the team's 40th reunion weekend.
The Big Green improved to 4-0 on the season, while the Crimson suffered their first loss and dipped to 2-1.
Eight different players scored tries, though the win was a team effort. Freshman Emily Henrich led with one try and three conversions for 11 points, while junior Becca Jane Rosko was right behind with 10 points from a pair of tries.
"I couldn't be prouder of the team's performance today," head coach Katie Dowty said. "To see the team put all the pieces together and play to their full potential in front of all those who wore the jersey before them was a very special moment. Harvard is always a tough competitor. I believe the rivalry between us is a big part of the reason we're currently two of the top teams in the country. We look forward to our rematch for this year's Ivy Championship."
Both teams looked strong to start the first half, but neither controlled the ball long enough to get on the board. Following almost 12 minutes of back-and-forth action, Dartmouth broke through with a try by senior Alex Stendahl, her second of the season, to take a 5-0 lead.
Over the next 17 minutes, four different Big Green players scored tries to pull Dartmouth further ahead: freshman Ale Ada (with her first collegiate try), classmate Sophie Ragg, senior Milla Anderson and Rosko. With three conversions by Henrich, Dartmouth had a comfortable 31-0 advantage with less than 10 minutes remaining in the half. A good Harvard penalty kick a few minutes later made it a 31-3 match heading into the break.
The Crimson returned for the second half wanting more, scoring their first try three minutes in, but tries by junior Allison Tong, freshman Sophia Haley, a second for Rosko and a good conversion by senior Kat Ramage over the next eight minutes increased Dartmouth's lead (48-8).
After 16 minutes of scoreless play, Henrich had her first of the match and, following another good kick by Ramage, the Green had a comfortable 55-8 lead with time winding down. Harvard scored once more at right at the end to officially end the game.
By: Charlotte Brackett
Photo: Wally Johnson
In two weeks, Dartmouth will host American International College (AIC).
Related Links