Big Green Top Army Black Knights to End Regular Season Undefeated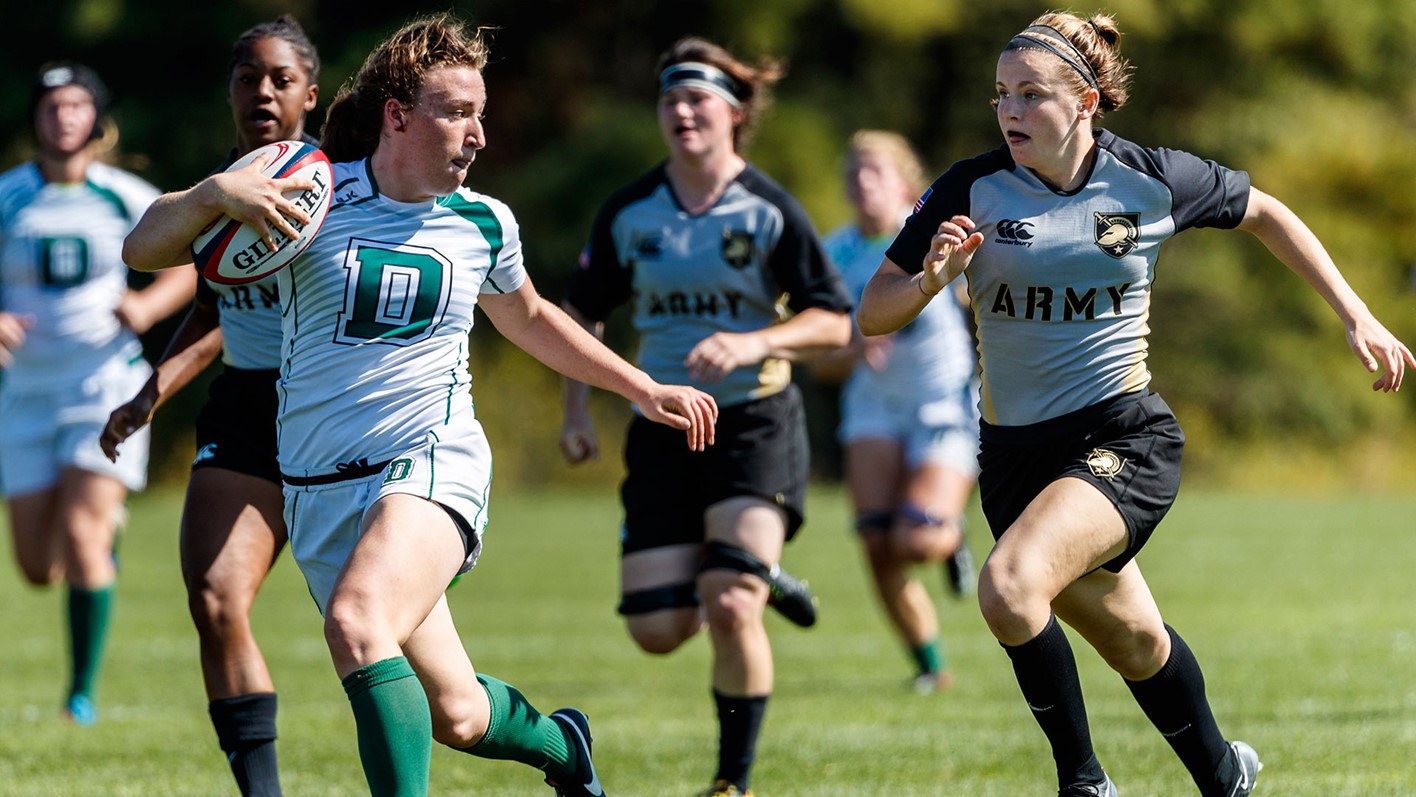 Dartmouth Senior Camille Johnson Rambles
Saturday, October 13, 2018
WEST POINT, N.Y. – No. 1 Dartmouth women's rugby concluded the regular season on Saturday with its closest match of the fall, defeating No. 4 Army West Point by a score of 26-20.
The Big Green improved to 6-0, while the Black Knights fell to 2-4.
"We're definitely happy for the win on the road in wet conditions," head coach Katie Dowty said. "It was a great challenge for us at this point in the season. Army and the weather really stretched our game management skills in different scenarios. The ability to manage a game, dictate tempo, and play a smart territory game will be critical headed to the post season as the competition heats up and the weather gets colder and wetter. There were a lot of great take aways for us today, and well played to Army!"
Dartmouth took control from the start, scoring three straight tries to open the half. Freshman Ale Ada had her first double-digit performance, scoring the Green's first and third tries, while senior Karina Martinez had her third of the season. With two good conversions by senior Camille Johnson, Dartmouth had a 19-0 edge with 14 minutes remaining in the half.
A few minutes later, Army scored its first of the game to slightly cut into the Big Green's lead (19-5).
The visitors made it a 26-5 game seven minutes into the second half when junior Alex Conway had her second try in as many games, followed by Johnson's third good kick of the match. The Black Knights responded with three tries over the course of 13 minutes to pull within six points, but ran out of time before they could score another.
By: Charlotte Brackett, Photo by Doug Austin
On Saturday, Oct. 27, three-time defending Ivy champion Dartmouth will host the Ivy Championship at Brophy Field.