Brown and Dartmouth Win in Ivy Semis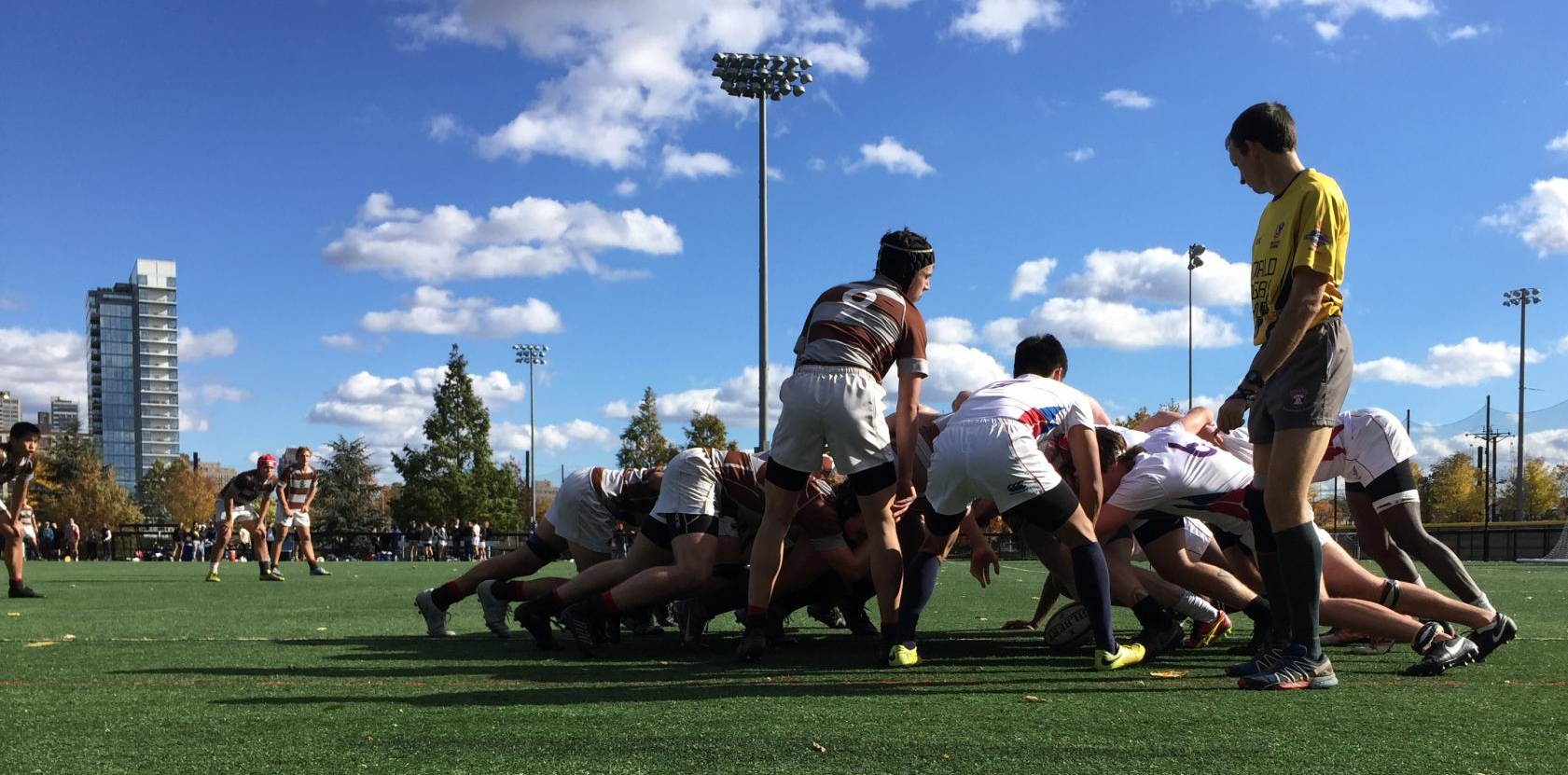 Penn takes the scrum vs Brown in Penn Park, University of Pennsylvania
Saturday, November 3, 2018
The Ivy Rugby Conference Semi-finals took place today as Dartmouth hosted Yale and Brown traveled to Penn. Dartmouth and Brown came away winners.
Ivy North's second place finish Brown traveled to the Ivy South winner Penn in Ivy Rugby Conference semi-final action. It was the Bears over the Quakers by a score of 45 to 26. The score was closer than the match as the Bears of Brown racked up a commanding first half lead on a beautiful afternoon at Penn Park on the campus of the University of Pennsylvania in Philadelphia.
Top seed Dartmouth, who defeated Brown last weekend at home on Brophy Field in Hanover New Hampshire, faced North third seed Yale today once again at Brophy. The Bulldogs surprised Harvard last weekend with a thrilling 31 to 15 victory eliminating the Crimson from post season play. Brown narrowly defeated Yale 36 to 33. Dartmouth defeated Yale today 99 to 7.
Brown travels to Hanover New Hampshire to face the Big Green. Dartmouth has won the Ivies 11 times in a row.
11/3/18 Ivy Rugby Conference Men's Semifinal Results
Yale 7 @ Dartmouth 99
Brown 45 @ Penn 26