Brown Men: 2018 Ivy Rugby 7s Champions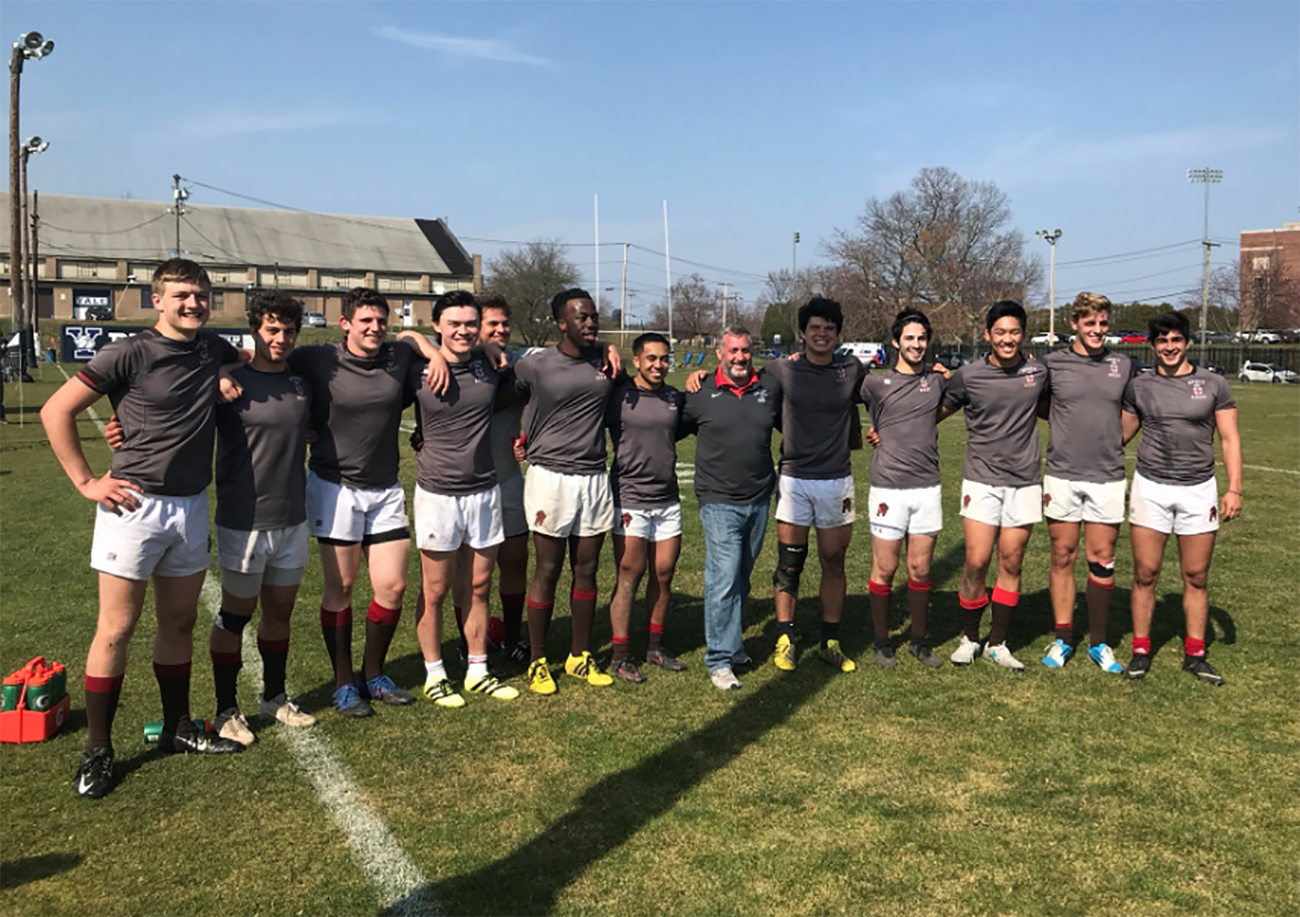 The Brown Rugby men won the 2018 Ivy Rugby Conference championship defeating Dartmouth in the final by a score of 22 - nil.
In pool play Brown defeated Cornell 40-0 and Dartmouth 36-0 before defeating Harvard in the semifinals by a score of 19-10. Brown 7s star Alex Ogilvy scored the first 12 points of the final with two trys and one conversion to take the early lead. Jae Kim scored one more in the corner just before the half. Brown's Christos Economos scored the only try of the second half to make the final 22-0 in favor of the Bears from Brown University. Congratulations to Head of Rugby Jay Fluck and Head Coach David Laflamme.