"The significance of this is monumental," Laflamme said. "Ivy League teams have historically been known as decent rugby-playing schools but not ones that could compete at the highest level. This places Brown on the map."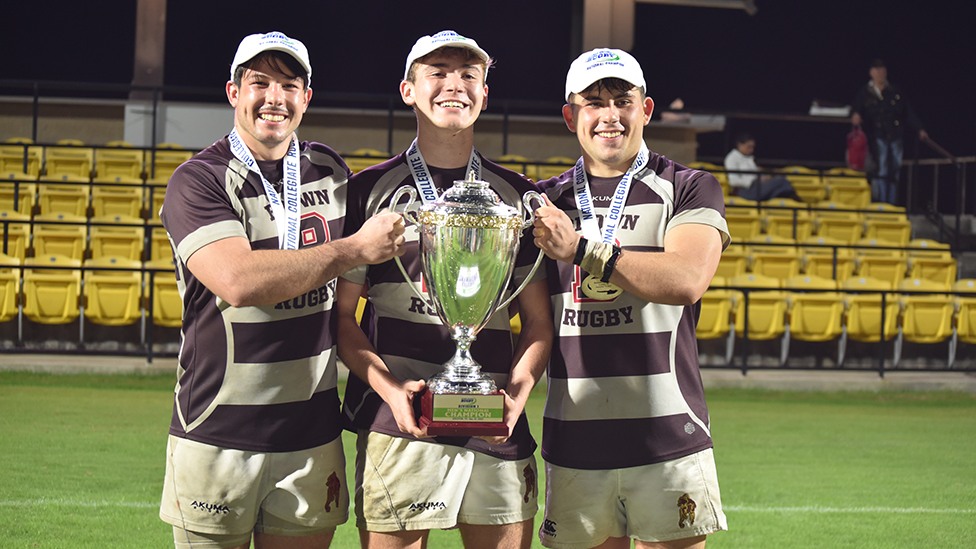 1 OF 5
From left to right, team captain Daniel Archer, Joseph Al-Hasso and Henrique Gabriel lift the championship trophy.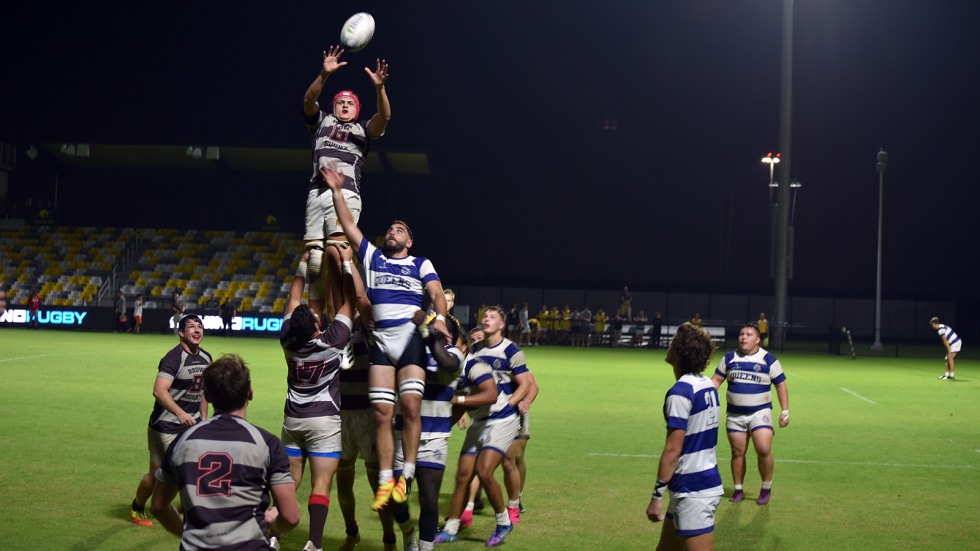 2 OF 5
The Bears won 21-5 against Queens University of Charlotte.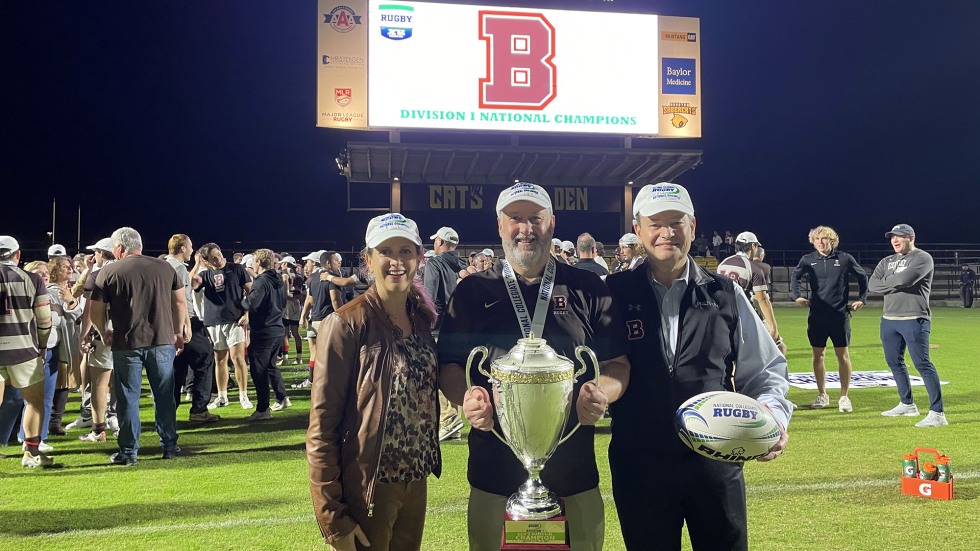 3 OF 5
Brown Vice President for Athletics and Recreation M. Grace Calhoun (left) and Chancellor Samuel M. Mencoff (right) celebrated the victory in Houston with Head Coach Dave Laflamme.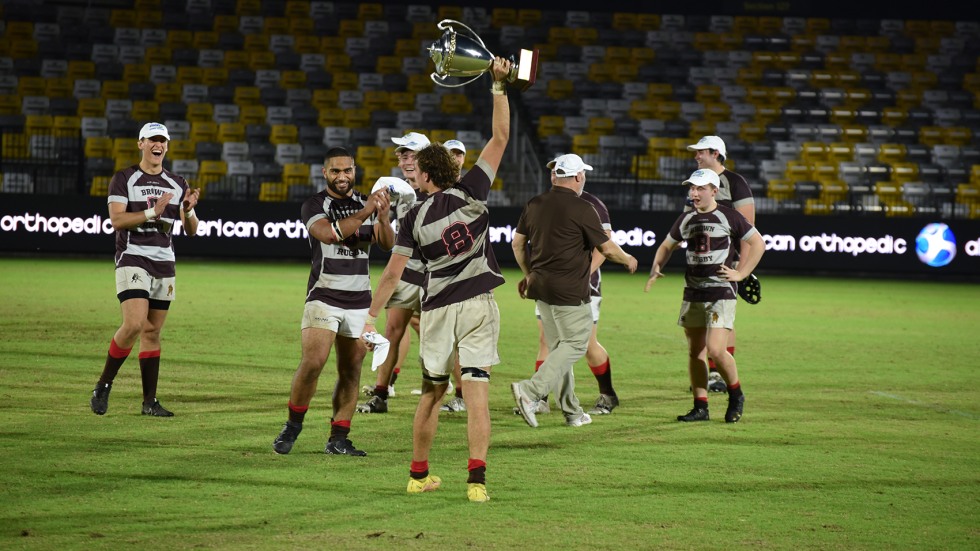 4 OF 5
Brown rugby players celebrate the team's first-ever national championship title in Division I National Collegiate Rugby.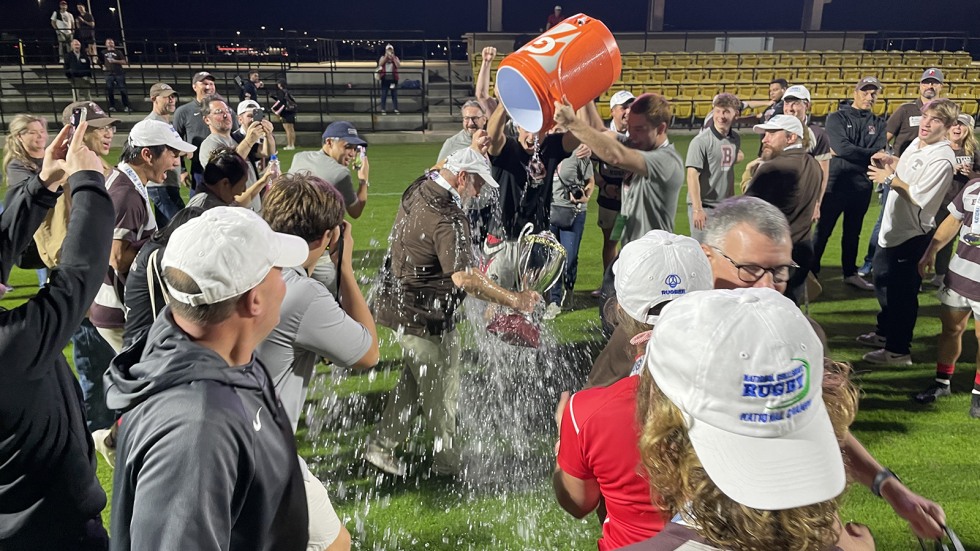 5 OF 5
Players doused Head Coach Dave Laflamme in celebration of the championship victory.