Brown Women's Rugby Outlasts West Chester, 38-27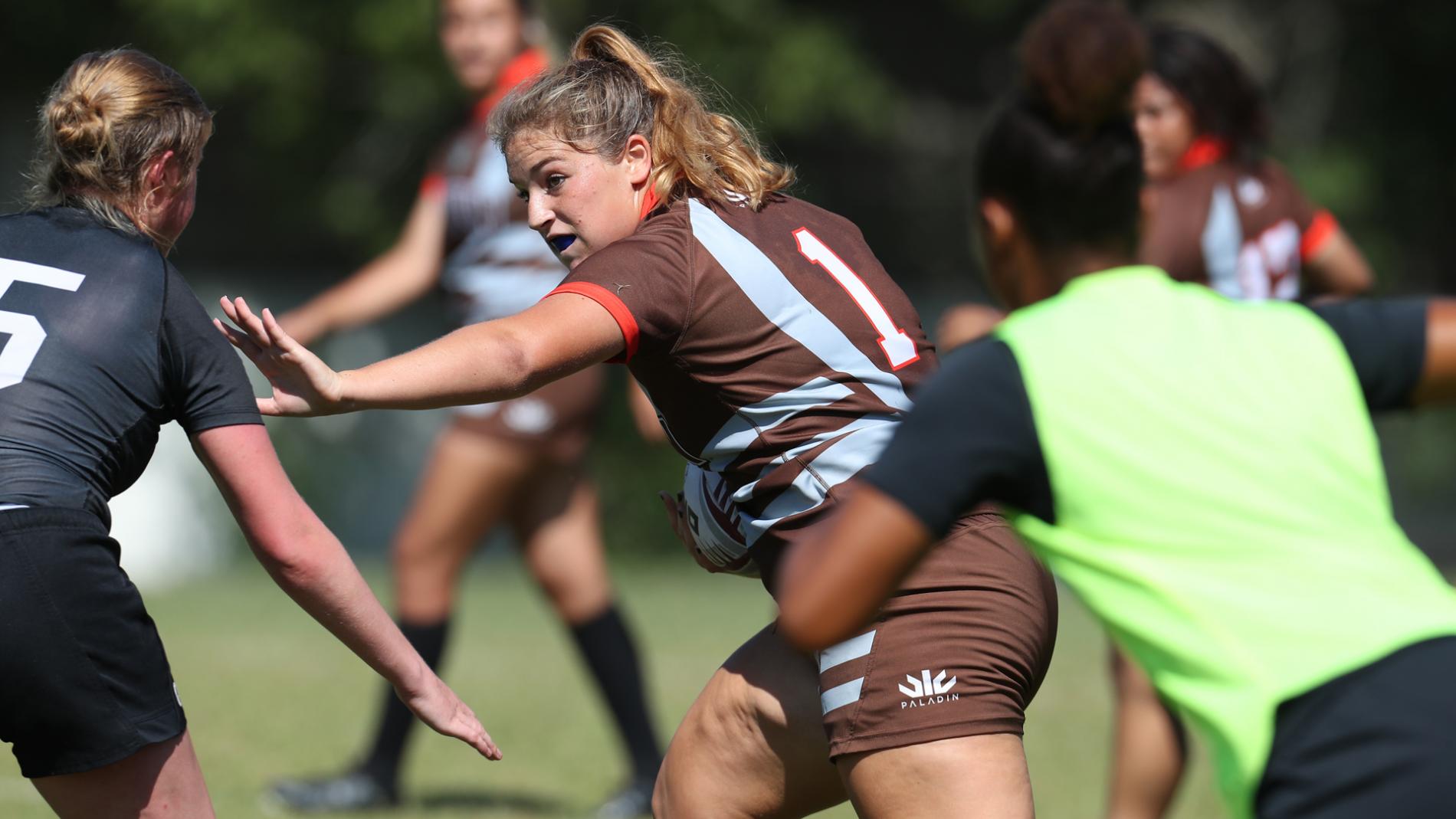 Saturday, September 22, 2018
PROVIDENCE, R.I. – The Brown women's rugby team defeated West Chester, 38-27, on Saturday afternoon at Marvel Field. Freshman Zy Thomas (Fairfield, Calif.) registered three tries to lead the scoring for the Bears.
Sophomore Olivia Duba (San Ramon, Calif.) gave the Bears (2-1) momentum early as she put the pressure on the defensive line but the Golden Rams (0-3) would be the first to score, taking a 7-0 lead. Thomas put Brown on the board and tied the score after a successful conversion.
Senior Dylan Jack (Pasadena, Calif.) made some key tackles but West Chester chipped away and put in a try to reestablish its advantage (12-7). Junior Alexandria Simon's (Kaunakakai, Hawaii) hit forced a loose ball and senior Louise Leitao (Porto Alegre, Brazil) soon ran for a try for the Bears. A successful kick by Duba gave Brown a 14-12 lead. Sophomore Karina Wang's (Ottawa, Ontario) try then made it 19-12. The Golden Rams would pull within two (19-17) before the end of the half.
West Chester would open the second half scoring and took a 22-19 lead. Freshman Zoe Belge (Lincoln, Mass.) later powered through for a try as Brown regained a 24-22 advantage. Thomas gave the Bears a cushion with a try to bring the match to 31-22 with a good conversion.
The Golden Rams made it interesting and put in a try at the under eight mark. Simon and Thomas collapsed on an offender and held them off and Thomas recorded a try to put the match out of reach. Duba added the kick as the Bears defeated West Chester 38-27.
Brown has three weeks off before its next match which will be at Quinnipiac on Saturday, Oct. 13 starting at 1:00 p.m.