Dartmouth Advances to the NIRA Championship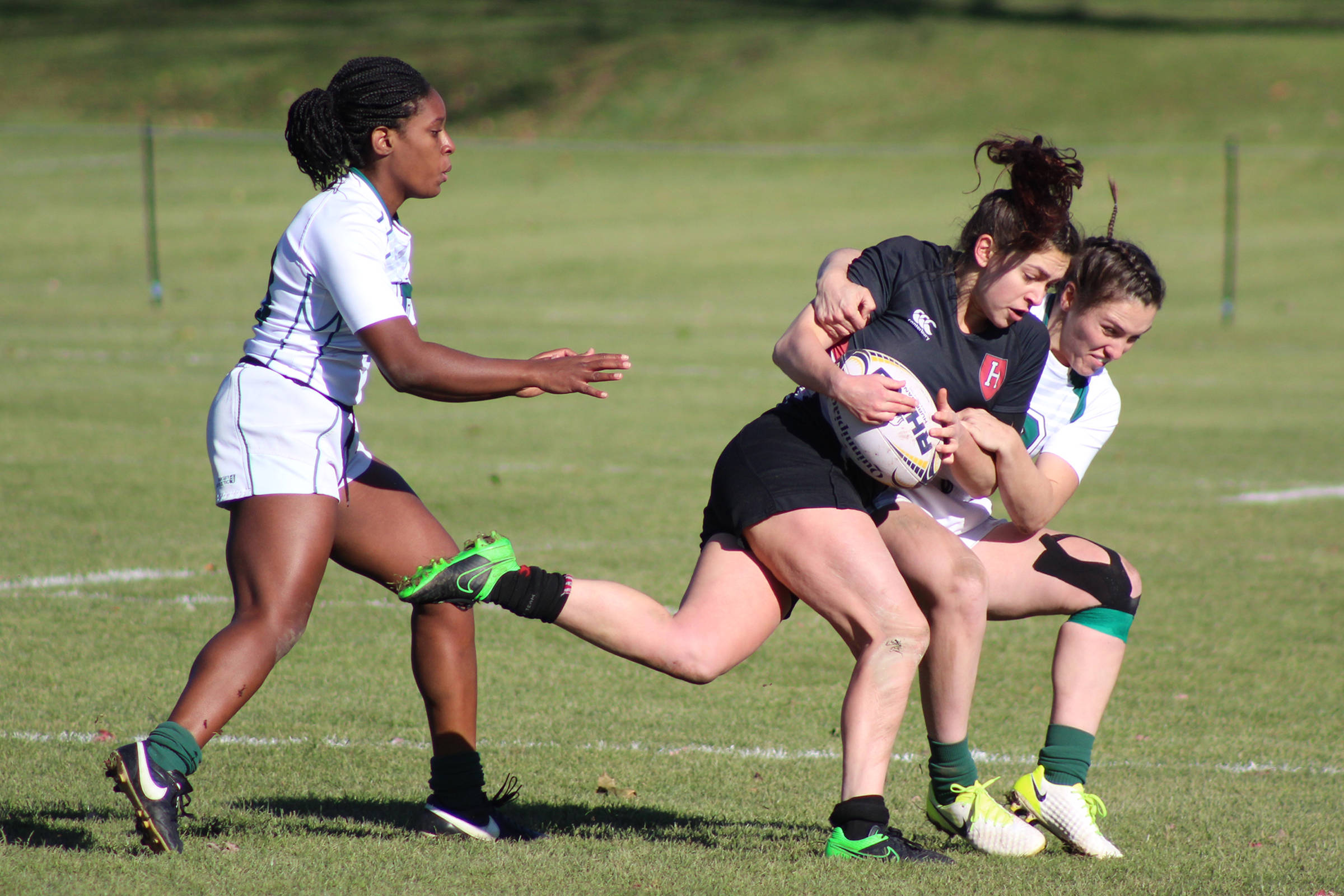 Friday, November 17, 2017
HAMDEN, Conn. – No. 1 Dartmouth women's rugby edged No. 5 Harvard, 17-12, in the NIRA Semifinal on Friday afternoon, advancing to the national championship for the first time in program history. Photo: Sam Bashaw
The Big Green – which are now 8-0 on the season – will face No. 2 Quinnipiac in the final on Sunday, following the Bobcats' 41-26 victory over Central Washington.
"Our defense won the day today," head coach Katie Dowty said. "We overcame very windy conditions to keep Harvard scoreless in the first half, which was critical. With the wind at our backs in the second half, we knew we would be able to put points on the board. But, it still took a massive defensive effort to close out the match. We are thrilled to be headed into Sunday's final knowing we can tough out a close win and rely on our defense as always."
Dartmouth junior Kat Ramage led the team with seven points from a successful kick for points and a pair of conversions, while senior Frankie Sands and junior Camille Johnson both had a try to end the day with five points apiece. 
Just three points separated the teams at the end of a very close first half, thanks to Ramage's kick early in the match.
The Big Green found their stride early in the second to pull away from the Crimson. A minute and a half in, Sands scored the first try of the game and her seventh of the season, with the assist going to freshman Lilly Durbin. Following a good conversion by Ramage, Dartmouth had a 10-0 advantage.
A few minutes later, Johnson further increased the Green's lead with her second try of the year, and, with another conversion by Ramage, Dartmouth led Harvard, 17-0.
This is where the game got interesting. Two Crimson tries, both by Maya Learned, and one conversion got Harvard within five, but the Big Green kept their opponent out of the try zone to end the match with a win.