Dartmouth RFC 92 - 6 Columbia Men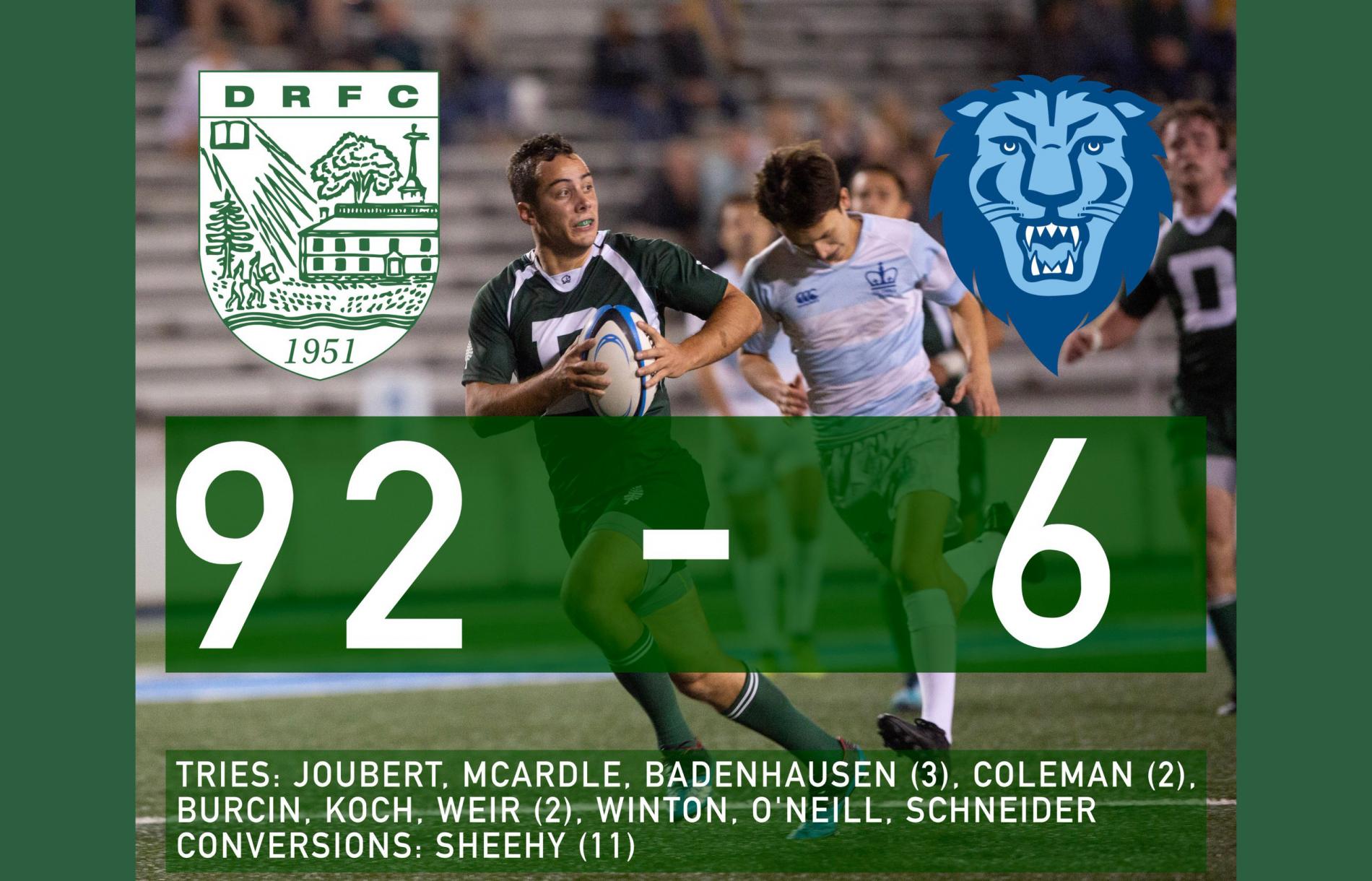 Dartmouth's Andrew Joubert '20 started the scoring for the Big Green within the first minute
Saturday, October 6, 2018
Dartmouth Rugby went down to New York City last night and took care of business against Columbia.
Andrew Joubert '20 started the scoring spree for the Big Green within the first minute. The next play, Dartmouth moved the ball from sideline to sideline to put the ball in Charlton McArdle's '21 hands for the next try. Andrew Badenhausen '21 had himself a day and scored his first of three tries thanks to a nice offload by Fuller Winton '19. Then Captain Struan Coleman '19, Kyle Burcin '19, and Griffin Miller '19 all went off for tries of their own. Badenhausen scored his second try by sidestepping the defense, and Mike Weir '22 faked a dummy pass that tricked the entire Columbia team to score his own try. Dartmouth finished out the half with a try from Coleman who took possession of a stolen scrum.
The Big Green went into the second half up 59-0. Winton continued the scoring within the first minute, and he was followed by Badenhausen for his third try. Columbia scored its first points of the day with a penalty kick to tighten the score. Pat O'Neill '20 and Schneider '19 scored tries to finish the match, and Columbia recorded one more penalty for end the match at 92-6.
Dartmouth not only had a strong performance today but it also showed its depth as it utilized all 23 of its players. The team's depth was apparent as the reserves continued the pressure that the Big Green started in the first half. Patrick Sheehy '20 had himself a day with his foot by going 11/14 on conversions. Next week Dartmouth will return to the tri-state region as it visits the Yale Bulldogs in New Haven.
Related Links