Dartmouth Wins Third Straight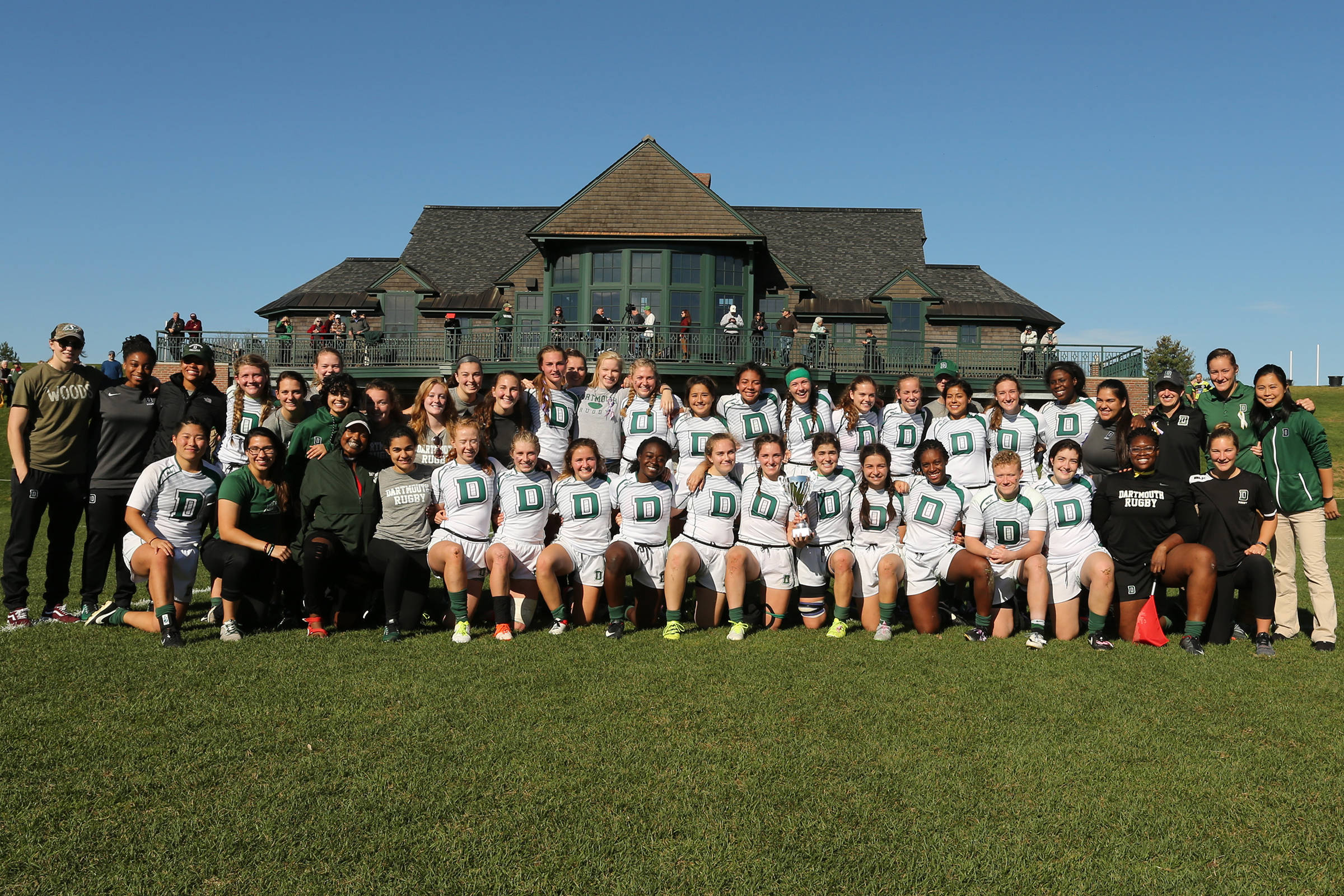 Saturday, October 28, 2017
HANOVER, N.H. – Led by senior Frankie Sands with a pair of tries, the No. 2 Dartmouth women's rugby team defeated No. 4 Harvard, 22-8, at Brophy Field Saturday afternoon to claim its third consecutive Ivy Rugby Championship. 
Since making the jump to varsity status in 2015, the Big Green and head coach Katie Dowty have dominated Ivy competition, claiming the conference title each year, including the two most recent championships at the expense of the Crimson. 
Sands ended the day with 10 points, while junior Kat Ramage had seven on one try and one conversion. Sophomore Becca Jane Rosko also scored a try, while freshman Idia Ihensehkien had a good game, assisting on two tries.
Harvard controlled action early in the first half, but it was Dartmouth that struck first. Sands read the situation perfectly, intercepting a Crimson pass and outrunning a Harvard player for the first score of the afternoon just six minutes in. It looked as if the Big Green had scored another try a few minutes later, but it was waved off and the score remained 5-0. 
A Harvard penalty at the 24-minute mark gave Dartmouth the opportunity to put together a great play, resulting in a try for Rosko with the assist going to Ihensehkien. Ten minutes later, Sands was back, making it past two defenders to get her second try of the day and, following a conversion by Ramage, the Big Green were ahead, 17-0. Ramage added a try of her own, with the assist going to sophomore Allison Tong (22-0). 
Just before running out of time in the first half, Harvard capitalized on a Dartmouth penalty to get its first three points of the day (22-3).
The teams played tough in the second half, as both the Big Green and the Crimson thwarted a handful of try attempts. With no time left on the clock, Harvard got its only try of the afternoon to add another five points to its score.
In a few weeks, the Big Green take part in the NIRA national postseason tournament. Consisting of eight teams playing a traditional quarterfinal formatted bracket, the quarterfinals will take place on Nov. 11 at campus sites of the higher seeds. The winners of those games will advance to the weekend event at Quinnipiac, playing in the semifinal on Nov. 17 and the final on Nov. 19. 
Related Links