Harvard Women's Rugby Suffers First Loss of Season Against Dartmouth, 55-13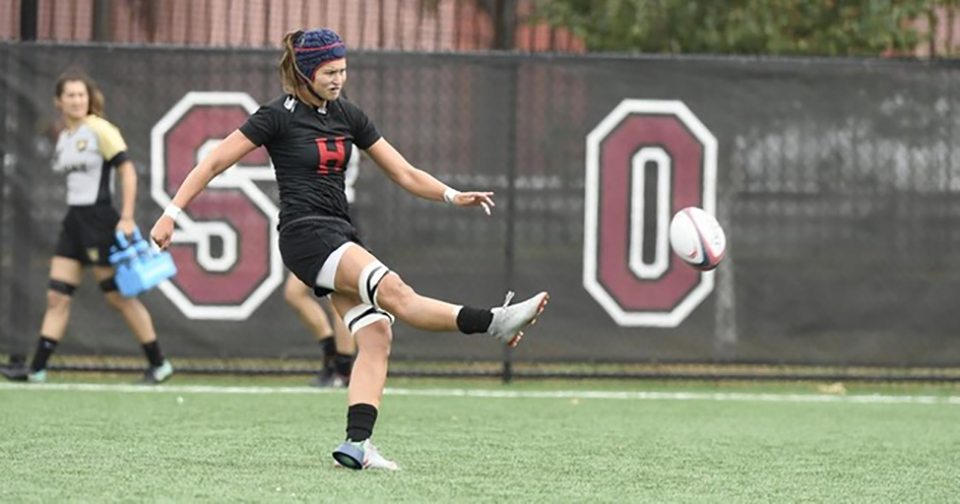 Saturday, September 22, 2018
HANOVER, N.H.– Harvard women's rugby (2-1) suffered its first loss of the season against undefeated Dartmouth, 55-13, on Saturday afternoon at Mignone Field. First-year Sofie Fella and senior Rachael Harkavy added tries for the Crimson in the contest.
Senior Jenny Kronish scored the teams only first half points with a successful penalty kick. In the 43rd minute, Harkavy started the second half with the team's first try of the game. Fella then increased her try scoring streak to three with a try in the 80th minute to cap the scoring. The Crimson's 13 points is the most against Dartmouth in 15s play since Oct. 1, 2016, when they scored 19. 
Harvard Highlights
With her try today, Fella extended her try streak to three. She leads the team with three tries this season. 
Harkavy scored her first try of the season for the Crimson. 
Kronish's three points today adds to her total of 23 points this season, which leads the team. 
Game Notes
Harvard moves to 2-6 all-time against Dartmouth in 15s play.
Up Next
The Crimson will have a week off before beginning its three-game homestand on Oct. 6 against Quinnipiac.  All three matchups will be broadcast on ESPN+.
Photo Courtesy: Gil Talbot
Related Links