Ivy Rugby Wrap Up October 20 2018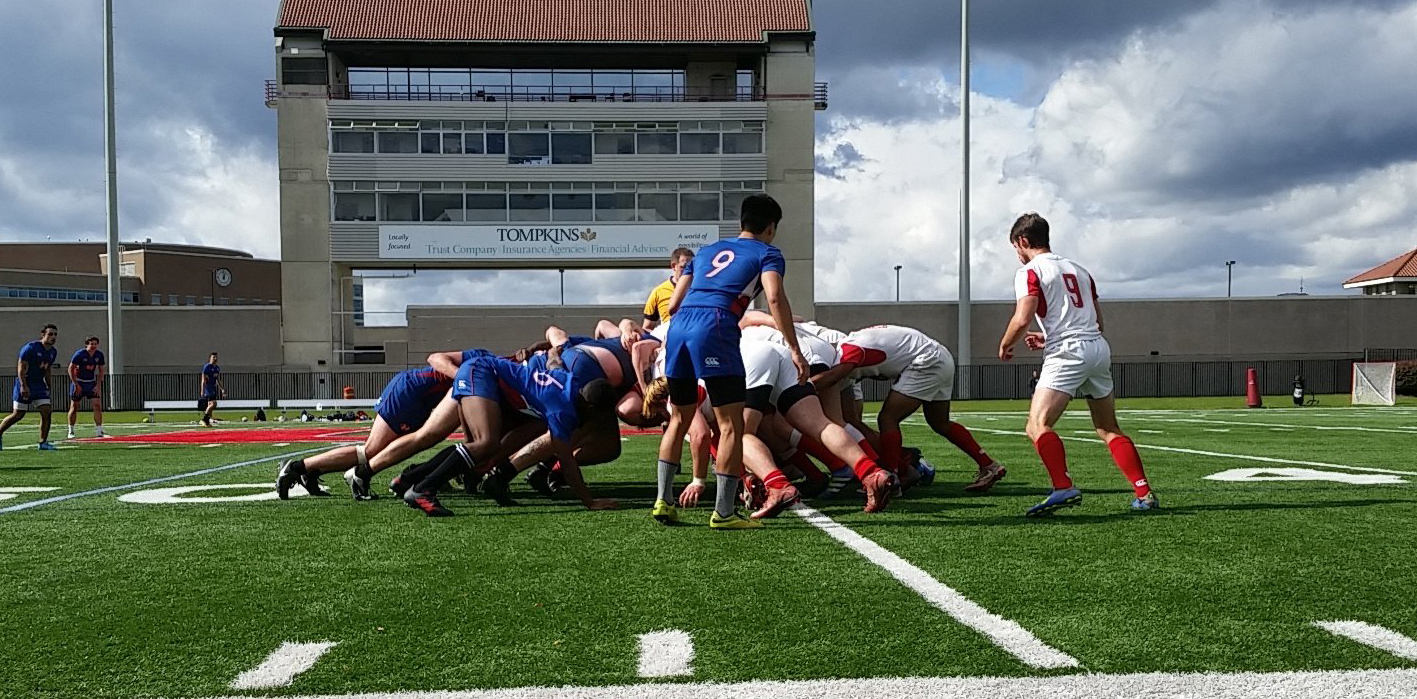 Big Red takes scrum at Schoellkopf Field in Ithaca
Saturday, October 20, 2018
On a beautiful fall afternoon in Providence, Ithaca, Princeton and at Commisso Stadium, New York City teams battled to solidify their placement in the Ivy Rugby Conference standings.
Brown moves to first place tie
The big win of the day had to be Brown Men holding on to defeat Harvard 36-33. Brown scored first, then Harvard answered with a couple of tries before the Bears exploded for 24 unanswered points to take a commanding 31-12 lead into the halftime break. A second half interception by Santos sparked the Crimson to the first of three unanswered to put Harvard all the way back into the lead 33-31. If not for a late Brown try on a stolen hook by the Brown pack it would have been Harvard's day. Instead Brown held on for the victory and a share of first place in the Ivy North with Dartmouth. 
Dartmouth has won the Ivy Championship the last 12 years in a row. Could this be the Bears year. Brown has already earned the Ivy 7s Championship this spring.
Gallery of Photos from Saturday's Matches »
Princeton and Harvard win
In other men's action Princeton and Penn rolled bringing both squads to a 2-2 record and a dead heat in the South Conference. Penn men traveled to Ithaca playing a rare rugby match on the famed Schoellkopf Field winning 44-5 over the Big Red while Princeton trounced Columbia 39-12.
In women's action Princeton took it to Columbia 48-19 and Harvard earned a spot in the Ivy League Championship with a 76-7 victory over Brown at Mignone Field in Cambridge.
The Women's Ivy League Championship match will be played next weekend at Dartmouth.