The Legend of John Heisman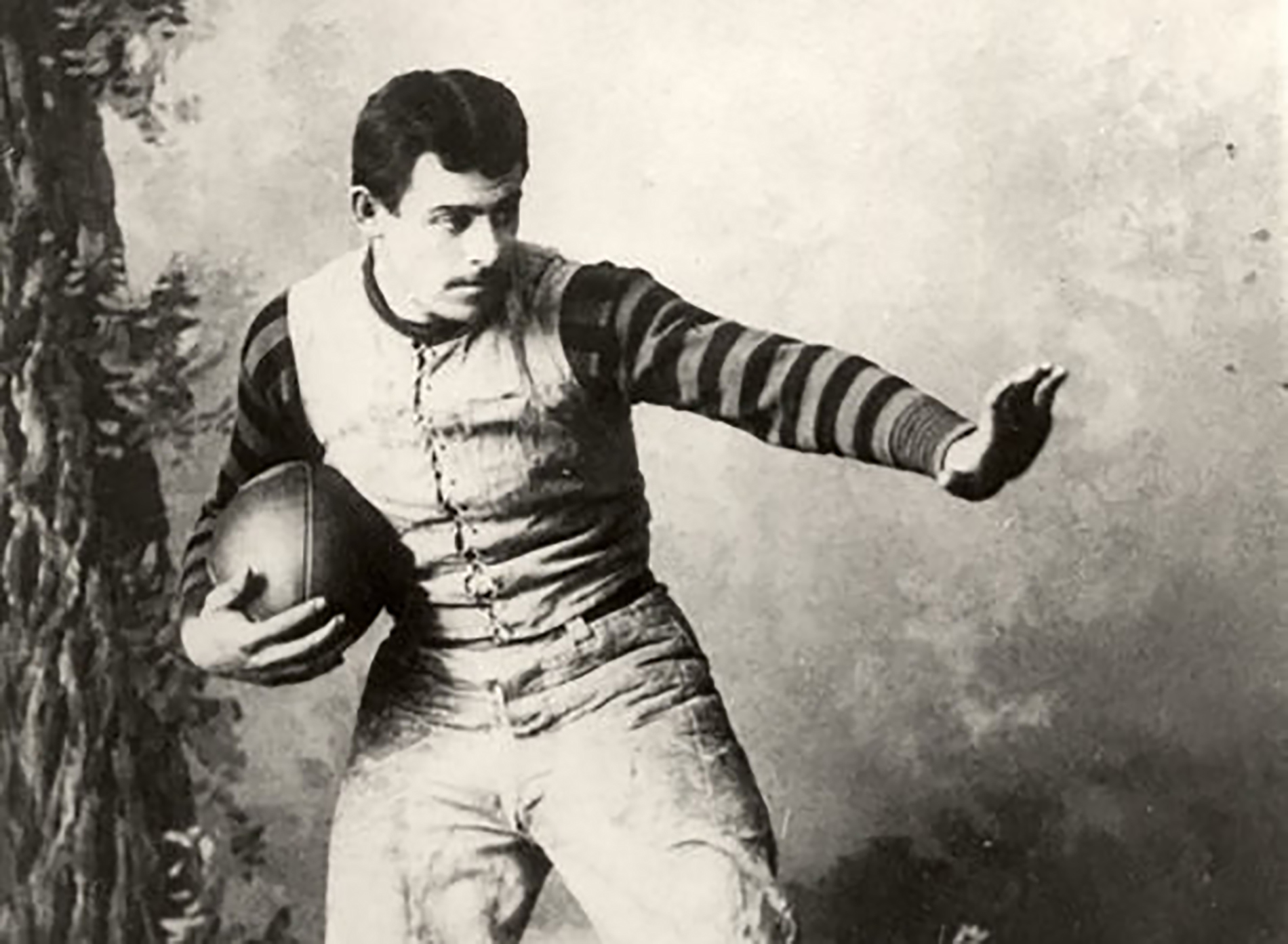 University of Pennsylvania football team player and coach John Heisman
Greg Johnson, Managing Editor of Penn Today wrote an awesome article about the history of Penn Law alumnus, John Heisman. Heisman was a former player and coach on the University of Pennsylvania football team. From 1920-22, Heisman coached the Quakers. Penn had a 16-10-2 record during his tenure.
Penn and Cornell played in the first college football game broadcast on the radio on Nov. 30, 1922, at Franklin Field. The game was aired on WIP-AM radio.
He was also a football innovator, introducing the quarterback-center snap, scoreboard, and hut/hike cadence to the game, and leading the charge to switch from two halves to four quarters. A group of reformers, including John Heisman, had been pressing for years for football's rule-makers to legalize the forward pass. Facing threats of abolition and pressure from President Theodore Roosevelt, in 1906, they agreed. Like the work of Walter Camp in the 1880s, the innovations and rule changes further shaped the modern game of football. But Heisman, the Penn Law School alumnus and former Penn football team player and coach, is best known for the college trophy that bears his name. An accomplished coach, he compiled an 186-70-18 record in 26 years, and won a national championship with Georgia Tech in 1917. In 1954, he was inducted into the College Football Hall of Fame.
Following his time at Penn, Heisman continued coaching before retiring in 1926. He then served as director of athletics at New York City's Downtown Athletic Club until his death in 1936 at age 66.
Originally called the Downtown Athletic Club Award, it was renamed the Heisman Memorial Trophy on Oct. 3, 1936. 
Each year for the past 83 years, the Heisman Trophy Trust has presented the award to college football's top player, such as future NFL Hall of Famers Paul Hornung (1956), Roger Staubach (1963), O.J. Simpson (1968), Tony Dorsett (1976), Earl Campbell (1977), Marcus Allen (1981), Tim Brown (1987), and Barry Sanders (1988).
Related Links