Men's 2018 Academic All-Ivy Team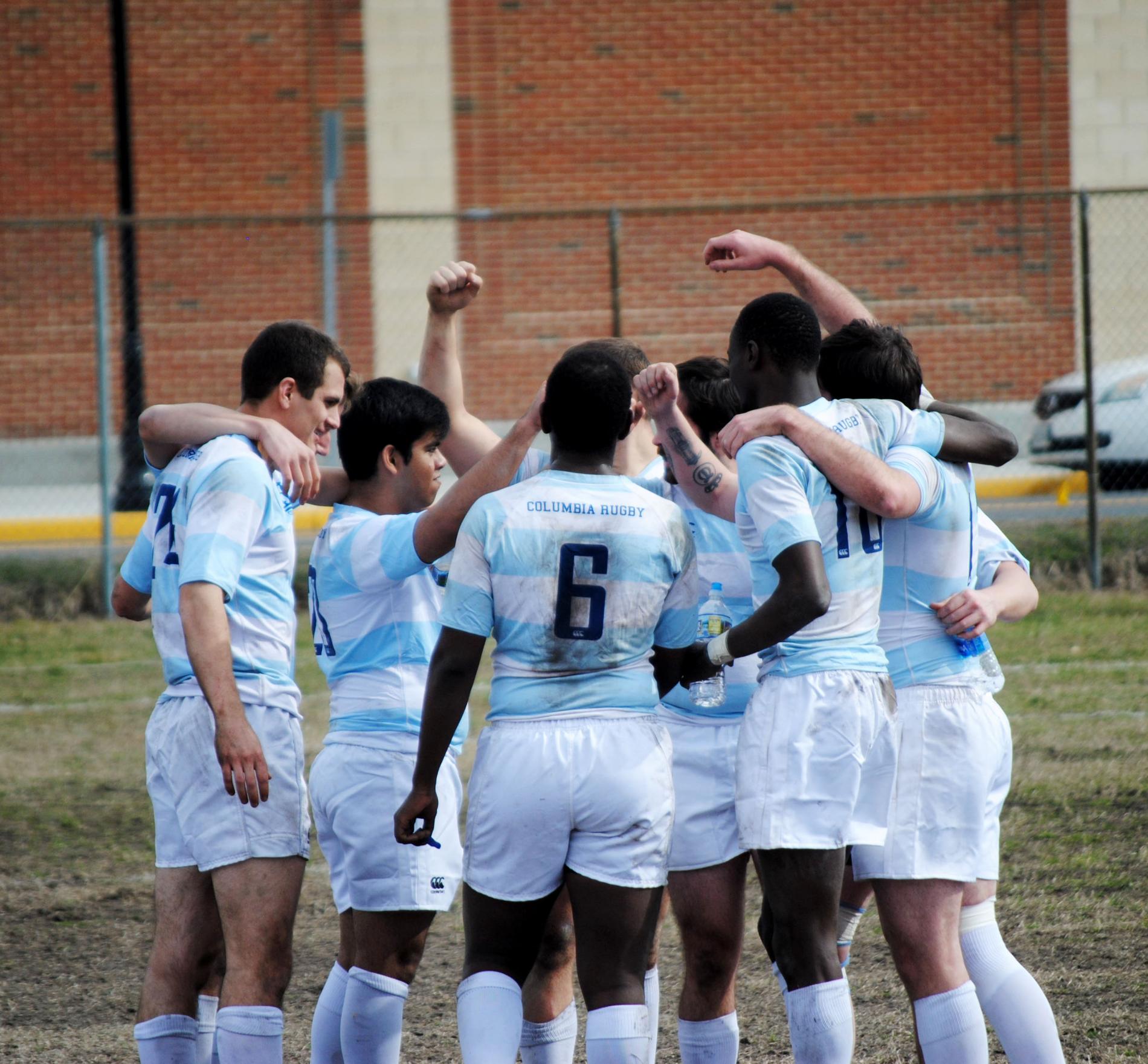 Columbia Men's Rugby
The Ivy Rugby Conference would like to offer congratulations to all the talented young men who have been awarded with the distinction of being named Academic All-Ivy players for Fall 2018.
In order to qualify for this honor, a player must appear in two Ivy Rugby Conference matches and maintain an at least 3.7 GPA. Selections were made by vote of the 8 coaches of the Ivy Rugby Conference.
These men are receiving honors for their skill and dedication on and off the field. 
2018 ALL IVY MEN'S TEAM
Streator Bates '19 (Brown)
Alexander Berman '19 (Brown)
Dakota Fenn '19 (Brown)
Jae Kim '20 (Brown)
Alexander Ogilvy '20 (Brown)
Robert Oris '20 (Brown)
Sean Lumkong '21 (Brown)
Maxwell Spurrell '21 (Brown)
Justin Vandervelden '21 (Brown)
Amar Dhillon '22 (Brown)
Adam Eberle '22 (Brown)
Jon Kim '22 (Brown)
Jack Schaeffer '22 (Brown)
Jadrian Guy '19 (Columbia)
Roland Chen '20 (Columbia)
Antonio Ramos Rivera '21 (Columbia)
Yiannis  Vandris '21 (Columbia)
Sol  Cho Broady '22 (Columbia)
Alexander Gouws '22 (Columbia)
Arend Wong '22 (Columbia)
Emiliano de las Fuentes (FES) (Columbia) 
Zachary Jureller '19 (Cornell)
Martin  Stein '19 (Cornell)
Debo Adebola '20 (Cornell)
Thomas Beirne '20 (Cornell)
Peter Meyer '20 (Cornell)
William Guru '21 (Cornell)
Walker Schnider '19 (Dartmouth)
JohnMartin Seibert '19 (Dartmouth)
Fuller Winton '19 (Dartmouth)
Gyorgy Brevnov '20 (Dartmouth)
Andrew Joubert '20 (Dartmouth)
Bradley Hart '21 (Dartmouth)
Andrew Skow '21 (Dartmouth)
Shayne Miller '22 (Dartmouth)
Nick Carey '19 (Harvard)
Kyler Chase '19 (Harvard)
Steve Dayneka '19 (Harvard)
Jake Petchet '19 (Harvard)
Matt Sciamanna '19 (Harvard)
Robert Collins '20 (Harvard)
Pierce O'Donnell '20 (Harvard)
Connor Bird '21 (Harvard)
Alex Green '21 (Harvard)
Kevin Zhu '21 (Harvard)
Spencer Carter '22 (Harvard)
Patrick Connor '22 (Harvard)
Jean Luc Henraux '22 (Harvard)
Avery Hoffman '21 (Penn)
David Kim '21 (Penn)
Dan Rohll '22 (Penn)
Jamie Denham '20 (Princeton)
Greg McCord '20 (Princeton)
Owen Tedford '20 (Princeton)
Stuart Duffield '21 (Princeton)
Jeremy Evans '21 (Princeton)
Tim Frawley '21 (Princeton)
Scott Cockburn '19 (Yale)
Joseph Goode '19 (Yale)
Harry Seavey '19 (Yale)
Diego Sialer '19 (Yale)
Kohl Weisman '19 (Yale)
Mateo Beccar Varela '20 (Yale)
Max Lukianchikov '20 (Yale)
Alex  O Neill '20 (Yale)
Nicholas Pham '20 (Yale)
Simar Chadha '21 (Yale)
Kevin Gallagher '21 (Yale)
Lucas Holter '21 (Yale)
Tat Wei Lee '21 (Yale)
Mahlon Sorenson '22 (Yale)