NJ State Rugby Championship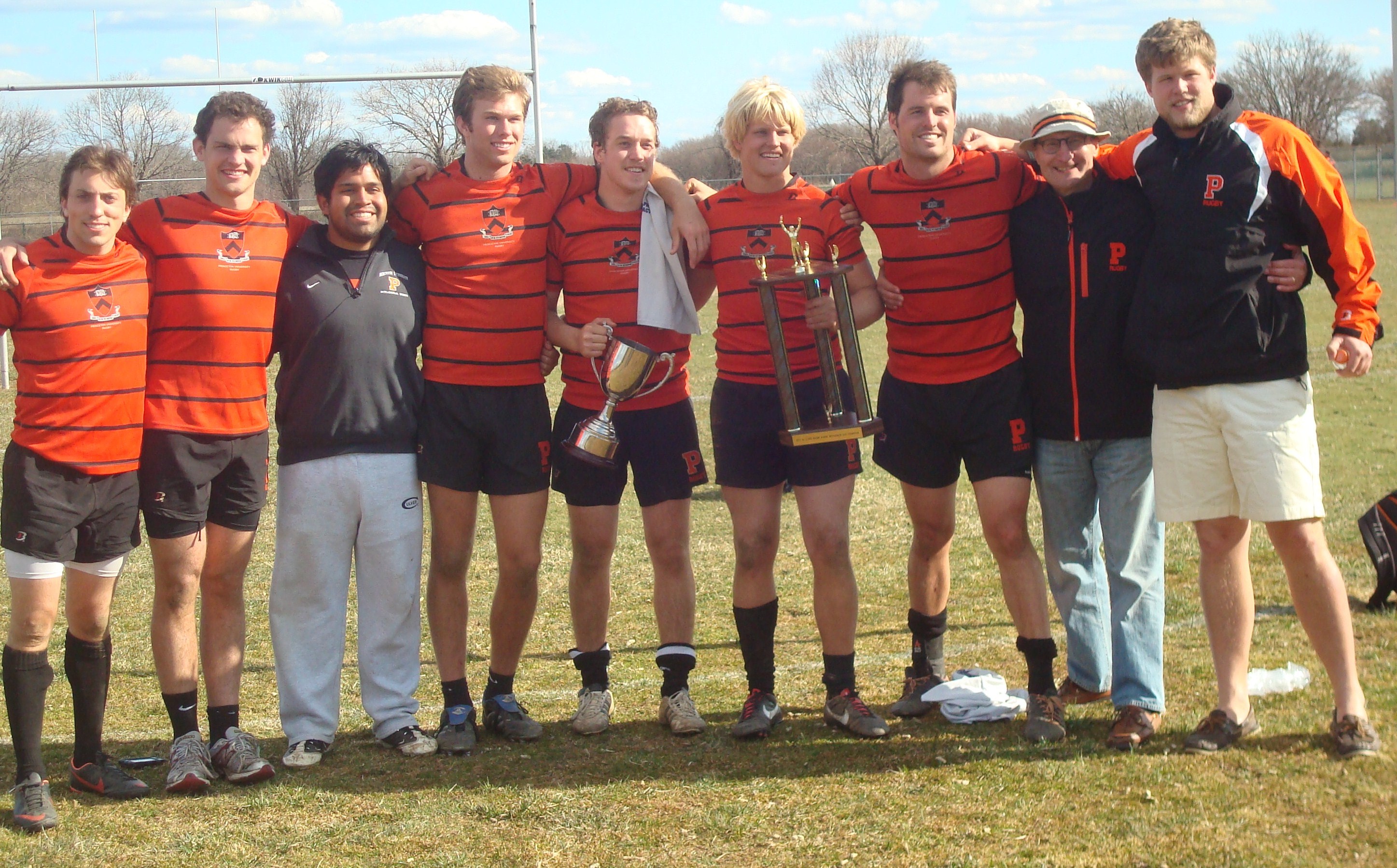 Hosted by the Princeton University Men's and Women's Rugby Clubs, this year's New Jersey State Intercollegiate Rugby Championship will be at Rickerson Field on the West Windsor Campus on Washington Rd, between Route 1 and the center of Princeton. The public is welcome and admission and parking is free.
Top Notch Competition
Last year, the Princeton Tigers topped finalists William Patterson University to secure the New Jersey State trophy for the fifth consecutive year. Men's teams have been invited from every college in New Jersey which fields a rugby team. This year Drew University, Montclair State University, Rowan University, Rutgers University, The College of New Jersey and William Patterson University will compete with host Princeton University. Richard Lopacki, head coach and Director of Rugby at Princeton said, "The coaches of all the colleges in New Jersey share a vision to promote rugby, one of our state's oldest collegiate contact sports. Rugby has been played in New Jersey for more than 135 years, yet only in the last decade have the colleges of the Garden State competed for a state championship."
Tournament Details
The games begin at 9:00 a.m. and continue all day. This is a knock-out tournament for the 1st and 2nd XV Men's rugby sides, with the winner awarded the Rickerson Cup. (This year, for the first time, there will be no Women's Invitational Tournament taking place simultaneously in this New Jersey festival of rugby. The Women's Ivy League Tournament, where the top teams will compete for the right to participate in the Round 16 of USA Rugby's national collegiate championships, will take place on the same weekend. We expect the NJ Women's Invitational to resume in 2014.) The Final will begin at approximately 3:00 p.m. and the Award Ceremony will follow, including the selection of an All-New Jersey XV and MVP.
Rickerson Cup Donation Fund
Before the 2010 tournament, the players wanted to help in an area that could benefit from increased awareness and decided to make a difference by calling for more research funding for pancreatic cancer organizations, with direct ties to the New Jersey rugby community. This intercollegiate rugby initiative has raised over $140,000 so far, all of which has gone to The Pancreatic Cancer Action Group. The tournament trophy, The Rickerson Cup, was named after Basking Ridge, NJ raised Stu Rickerson '71 for his 40 plus years of support for the the sport of rugby in New Jersey. He is also an 8 year survivor of pancreatic cancer.
Special Thanks
To all the student-athletes who participate, the coaches, spectators, the universities, their repective athletic departments and most especially to all the donors for making this event such a success and doing their part to "Score Against Pancreatic Cancer."
Make a donation to The Pancreatic Cancer Action Group
Princeton wins NJ State Championship