Penn Women Start Strong on the Road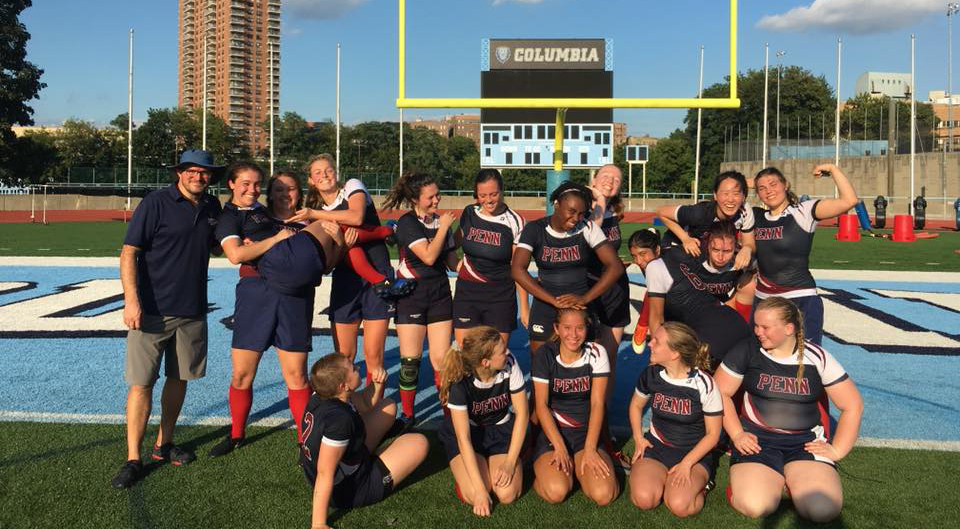 Saturday, September 15, 2018
The Penn Women's Rugby squad traveled Saturday September 15th, 2018 to New York City to play Columbia University. The Quakers from Penn defeated the Lions from Columbia by a score of 56 to 32.
Penn Women scored early and often to dominate Columbia. Penn shouts out to all the rookies and welcomes their coach, Adam Dick. The team is excited to learn from their new coach and take the trophy home again this fall. Penn won the division in 2017.
Columbia Women's team was comprised of almost 50% rookies. Needless to say, its a building year for the Lions. All in all, though, Columbia played extremely well as a team, scoring 32 points and earning a bonus point in the standings.
Columbia travels to Ithaca New York to take on the Bears next Saturday September 22nd with a 10am kickoff. Penn hosts Yale September 22nd.
Penn Women's Rugby
Penn Women's Rugby is a club sport governed completely by its members. As a part of the Ivy Rugby Conference, Penn competes in both the fall and the spring against other teams in the Ivies. In addition to being competitive, the team is quite a social group, and tend to think of themselves not just as a team but also as a family. More »
Columbia Women's Rugby
CUWRFC is a Columbia University club sports team that participates in the Ivy Rugby Conference. The team welcomes students from all of Columbia University's undergraduate colleges – Columbia College, Barnard, SEAS, and General Studies – and women of all levels athletic and sports experience. More »