Princeton Wins Ivy Rugby Conference Women's Club Championships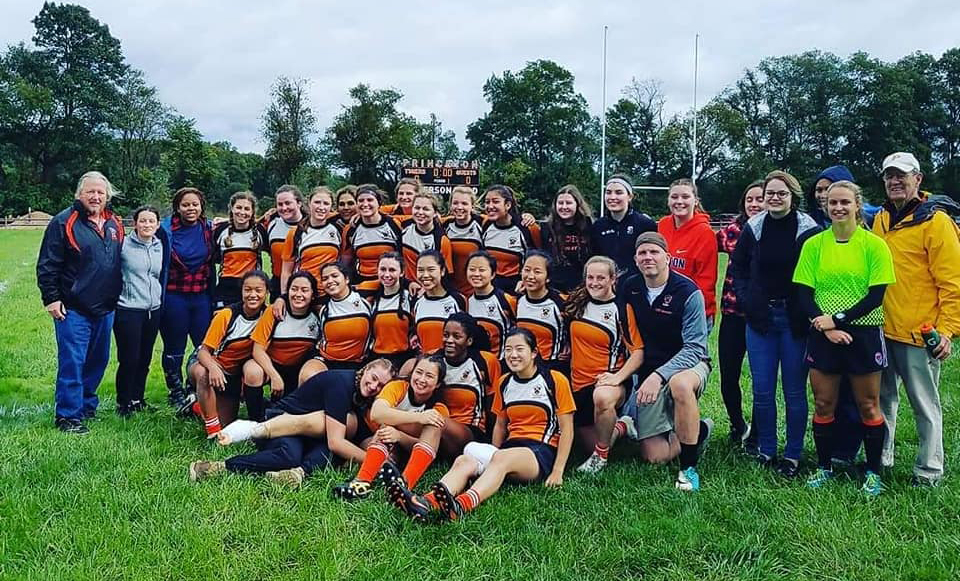 Princeton Women are IRC Club Champions
Sunday, November 11, 2018
Princeton Won's Rugby defeated Penn Saturday to win the Ivy Rugby Conference Club championship.
Princeton took the early lead over Penn with trys by Alicia Wang and Coco Wallace. Sarah Dillender was successful in her kick to make the score 12-0.
After Mariah McVey scores again for Princeton and Dillender's kick (19-0), Penn got on the board to make a game of it and the score  was 19-5 Tigers in the lead.
Back and forth trys by Princeton's Coco Wallace with Dillender's conversion then Penn's try made the score 26-10.
As the scoring continues to see-saw, Princeton's Syndey Hsu with Dillender's conversion then another Penn try makes the score 33-15. And as the first half approached, Sydney Hsu scores again for the Tiger's making the score 36-15 at the break.
Three trys Princeton's Coco Wallace and another by Sydney Hsu were matched by only one Penn second half try making the final score Princeton 65 to Penn 20.
Princeton Highlights
Coco Wallace scored FIVE trys in the championship match
A second half try after two in the first gave Sydney Hsu a HAT TRICK for the day
Princeton's win earned them the Ivy Rugby Conference Women's Club Championship