Top-Ranked Big Green Down Bears in Home Opener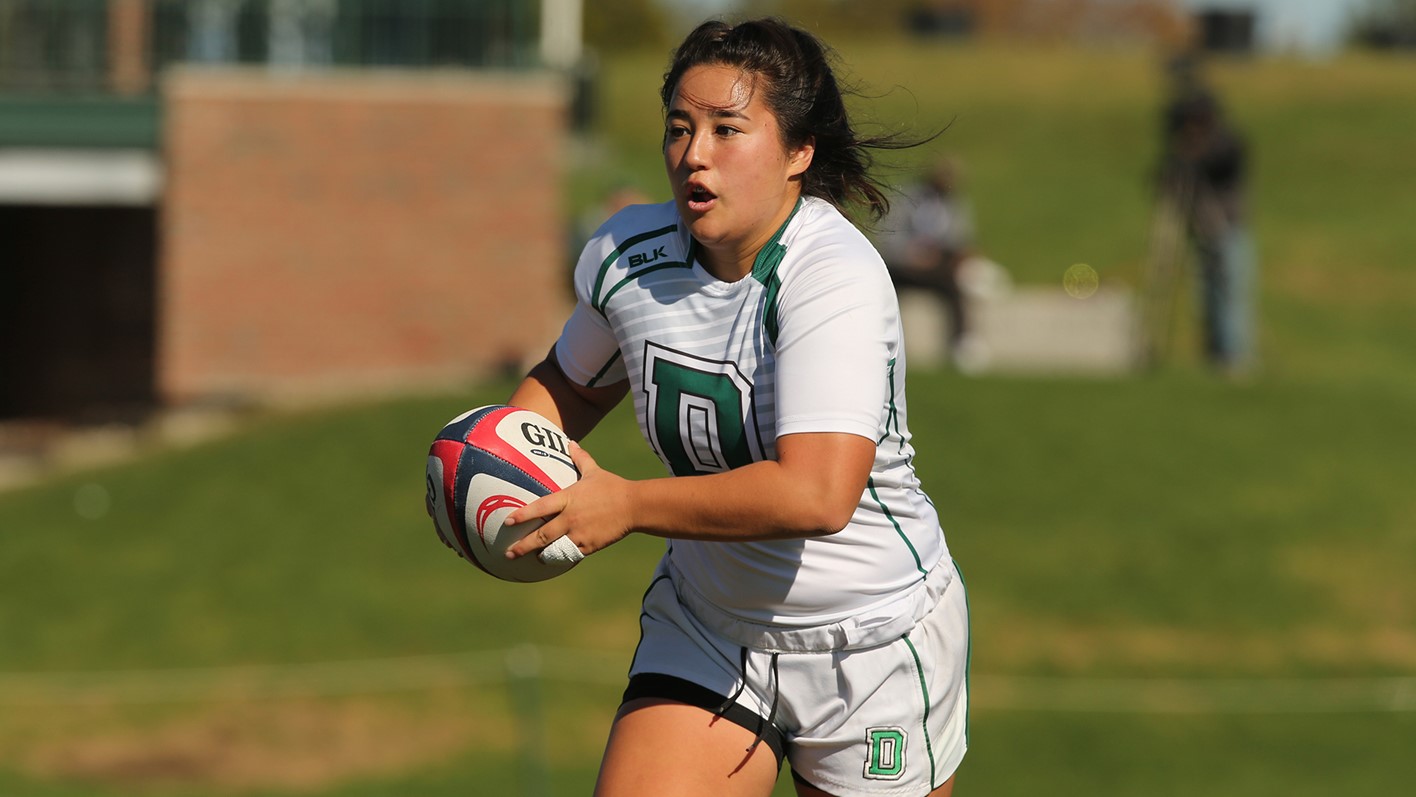 Saturday, September 15, 2018
HANOVER, N.H. – No. 1 Dartmouth women's rugby had a dominating win over No. 9 Brown in its home opener at Brophy Field on Saturday, taking down the Bears by a score of 98-7. The Big Green improved to 3-0 and had its first Ivy Rugby win, while the Bears dipped to 1-1.
Dartmouth Won Handily Over Brown on Saturday, 98-7.
This is Dartmouth's second highest scoring game since a 110-0 win over Columbia on Sept. 24, 2016.
Nine different members of the team scored 14 tires. Freshman Emily Henrich led the offensive charge with three tries and six conversions for a career-high 27 points. Junior Allison Tong, Kathleen Mulligan, Jules Wheaton and Grace Player all scored the first tries of their careers.
A try by freshman Sophie Ragg just over a minute into the first half set the pace of the game and, over the next 39 minutes, Dartmouth would score nine more tries and had seven conversions to take a 64-0 lead over Brown heading into the intermission. Henrich was on fire and led the way with two tries and five good kicks for 22 points, while Ragg was close behind with 15 points from three tries.
It took seven minutes for Dartmouth to find the tryline to start the second half but easily found its stride to score five tries and have two good conversions over the first 25 minutes to further extend its lead over the Bears (93-0). With less than 10 minutes to go, Brown ended its scoreless drought by getting seven points on the board, but the Big Green responded four minutes later with a Camille Johnson try.
By: Charlotte Brackett
Photo: John and Matt Risley
 
Next Saturday, Sept. 22, the Big Green will host Harvard in an important match scheduled for 11:30 a.m. This is also the Dartmouth women's rugby 40th reunion weekend.
Related Links