Women's Ivies a One-day Affair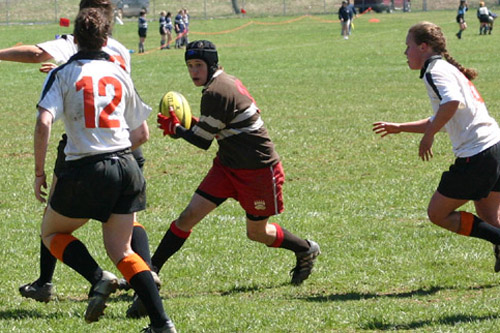 In this year's women's competition, Brown is the odds on favorite to repeat last year's victory over Yale and is ranked number four in the country. Cornell, after a disappointing sixth place finish last year is the other nationally ranked team in this year's event.
The tournament is scheduled for April 12 as a single-day event and is expected to run from 9-5 at the Olney Margolis Complex on the campus of Brown University. The seedings based on last year's finish are 1-Brown, 2-Yale, 3-Dartmouth, 4-Radcliffe, 5-Princeton, 6-Cornell, 7-Penn and 8-Columbia. Contact Brown Women's coach Kerri Heffernan (//www [dot] ivyrugby [dot] org/kerrissa_heffernan

brown [dot] edu?phpMyAdmin=T9yvYF-RZho06bunjsnLY5ZZb96">kerrissa_heffernan

brown [dot] edu) for additional details on the 2008 Ivy Women's Rugby Tournament.