Harvard Women's Rugby Starts Fast and Defeats Army West Point, 28-17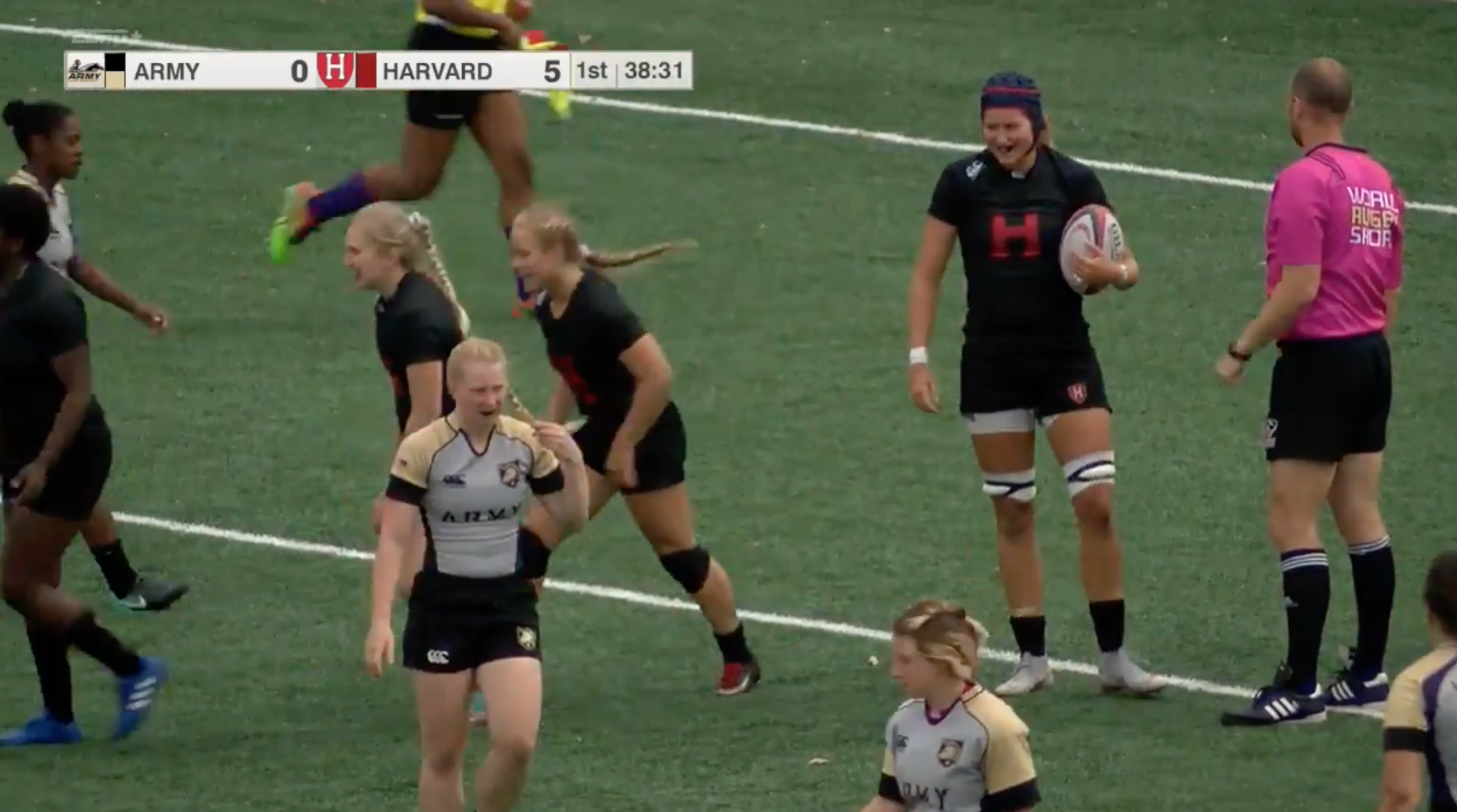 Saturday, September 8, 2018
CAMBRIDGE, Mass. – The Harvard women's rugby team (2-0) captured its second win of the season by defeating Army West Point (0-1), 28-17, in the team's home opener. Senior Jenny Kronish led the team with a try, two conversions and three field goals. Freshman Sofie Fella and senior Caitlin Weigel added two tries in the victory. 
In the team's home opener, Kronish opened the scoring just two minutes into the game with a try. She followed by kicking the conversion to give the Crimson a 7-0 advantage early.
Harvard continued to add pressure throughout the first half, finally breaking through again halfway through the first half, thanks to a strong stiff-arm from Fella down the sideline. Her try pushed the lead to 12-0.
Kronish added two field goals late in the first half, bringing the score to 18-5 at the half. 
Following a try from Army, Weigel found some open space in Army territory and capitalized with a strong push to the goal line. Following Kronish's conversion, the score would be 28-12. Army's late try was not enough, giving the Crimson its second win of the season. 
Harvard Highlights
Kronish contributed to much of the scoring for the Crimson, adding a try, two conversions, and three field goals. She totaled 18 points in the game. 
Fella continued her hot start to her freshman season, adding another try for the Crimson. She is now tied for the team lead in tries with Kronish this season.  
Game Notes
Harvard earned the second win against Army in program history, improving the all-time 15s record to 2-1-1. 
The last time the Crimson started the 15s season with two wins, they only lost one game during the season (2016-17).
Today's game marked the first ever televised on ESPN+ in program history.
Next Up
Harvard will have a week off next week before heading back on the road to play Dartmouth on Saturday September 22 at 11:30 a.m. The game will be broadcast on ESPN+.
Related Links