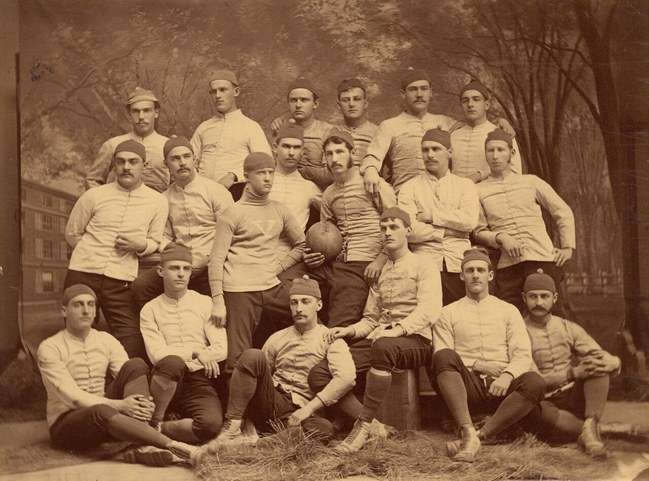 The 1879 Yale rugby team, with team captain Walter Camp (center, holding ball).
When Camp became a student at Yale, he devoted himself to sports, especially rugby. The article in the New Yorker, written by Ian Crouch in 2015, states that Camp devoted himself to football. Not true. Walter Camp made the rugby team right away as he arrived as a freshman at Yale. By the time he left Yale in the early 80s, the American game was starting to look more and more like football, but it was still rugby football.
Camp, responsible for many of the early changes to the game, led the charge to make the game of rugby into its very own American game. Most say, though, that it wasn't until around 1905 when the forward pass came into play that rugby evolved into the football we know today.
Read more about Walter Camp and the 1879 Yale squad in the New Yorker »