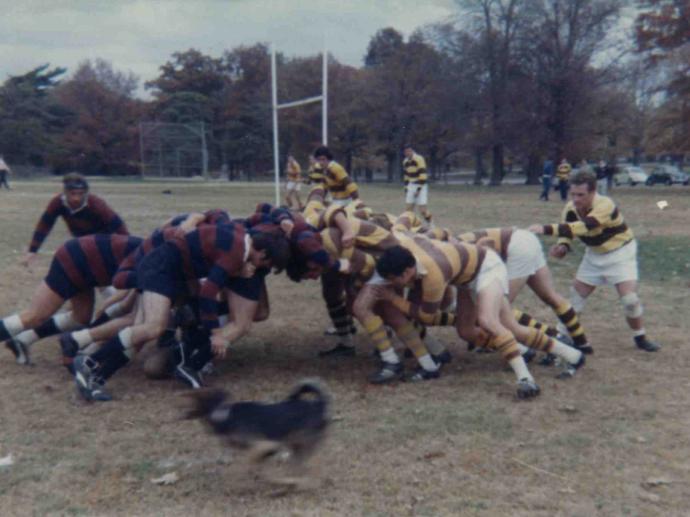 The scrum half in the pictures is Rick Anderson, Team Captain 1970.  Both his brothers, Rod and Scott, also played rugby for Penn - the early 60's.
University of Pennsylvania Men's Rugby in a game versus First City Troop in Fairmont Park (Belmont Plateau) in 1969. Penn is in the dark red and blue striped jerseys with blue shorts.
Sent by Van Fleckenstine [Penn Rugby 1967-1971 and Team President in 1970].