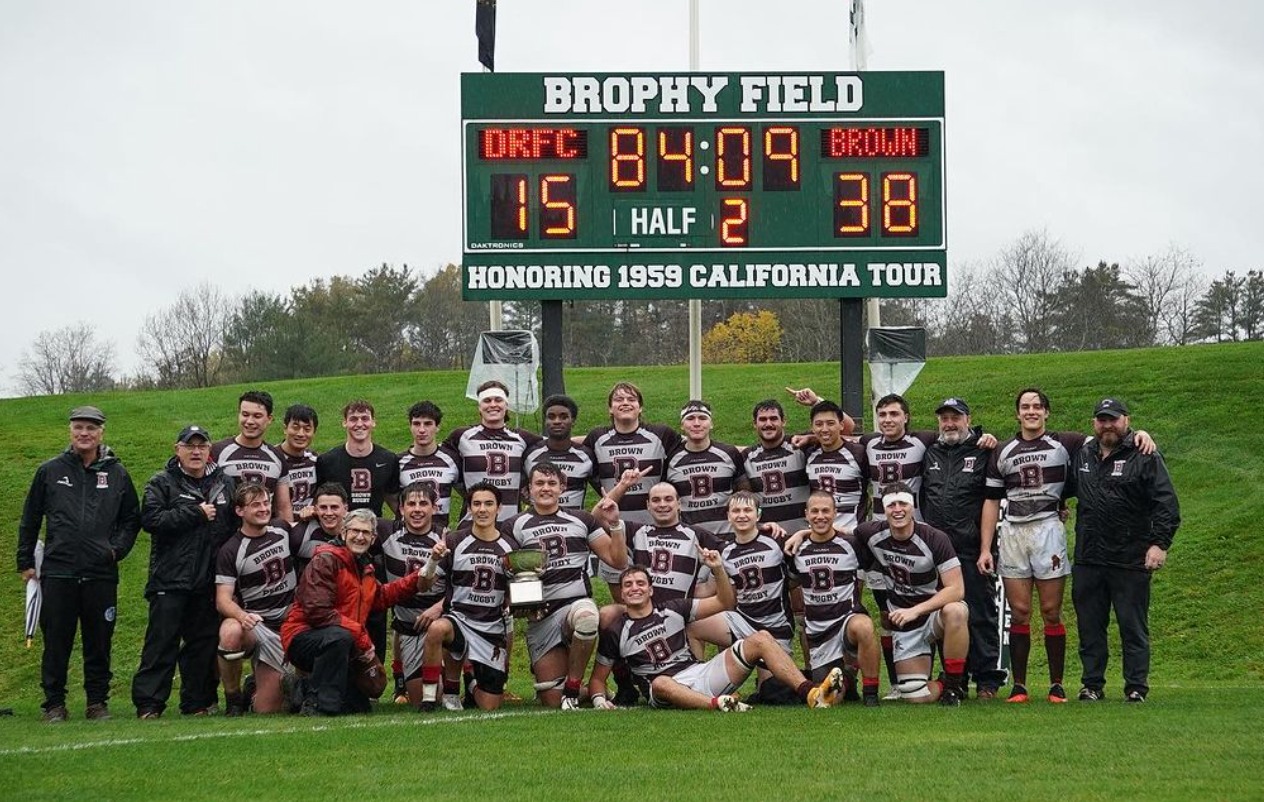 After a 38-15 victory over Dartmouth at Brophy Field, David Laflamme said, "One game at a time but this one is always special. 3x Ivy League Champions... 2021, 2022, 2023! We're up to 15 total now."
October 21, 2023
Ivy League Champions
Each season since 2018, the Ivy League Championship has featured a showdown between Brown and Dartmouth. In 2021, the Bears brought an end to the Big Green's 13-year reign of Ivy supremacy with a remarkable 15-12 upset victory. This year, the Bears had the opportunity to secure a three-peat as Ivy Champions. Despite the persistent rain assaulting them from all directions, the northern chill in the scenic locale of Hanover, NH, and the hostile crowd at Corey Ford Clubhouse, the team eagerly faced their rivals. Their hard work, teamwork, and determination culminated in a victory, with a final score of 38-15.