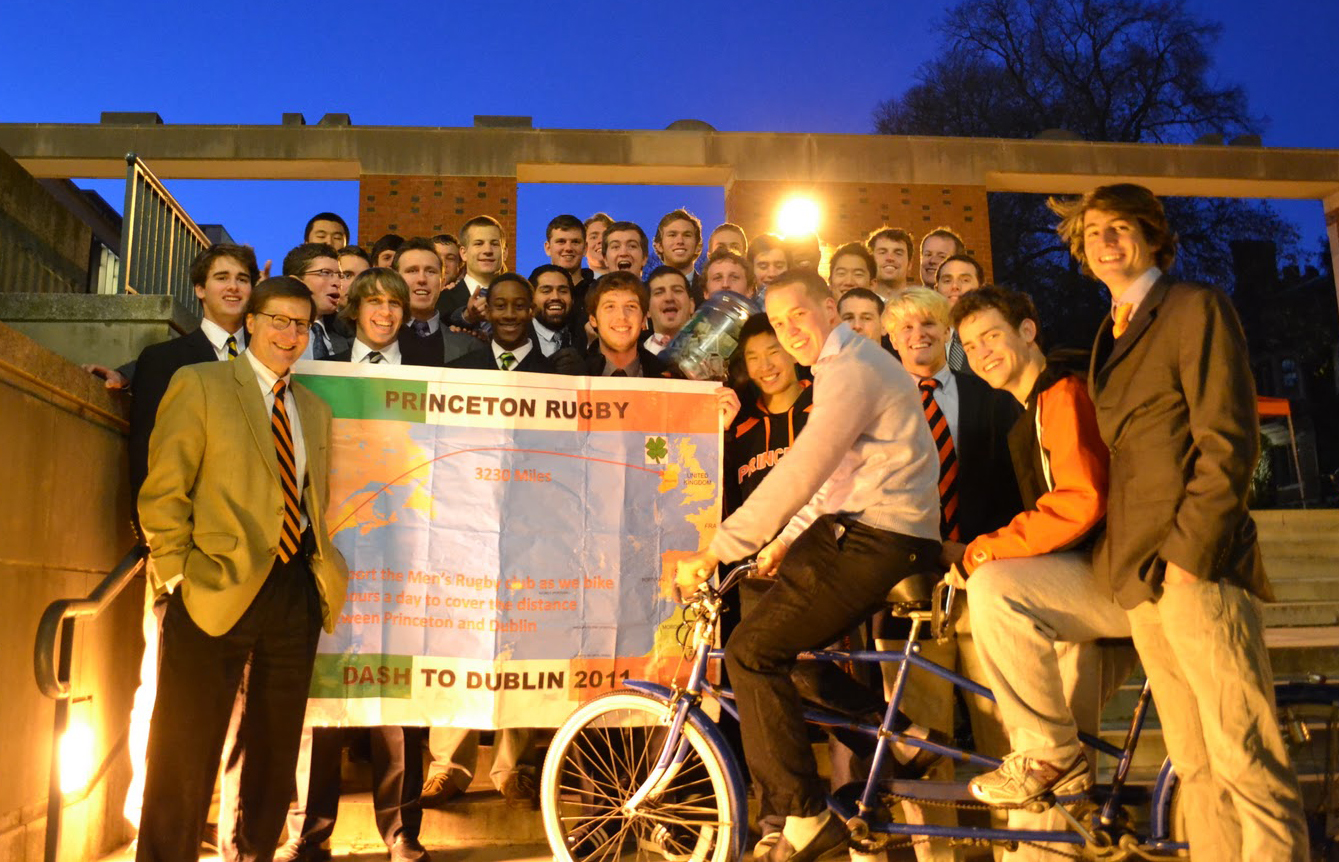 The Dash to Dublin is officially over, with the 35+ rugby players having biked 3230 miles over 192 hours. The 8 days included 3 days of tandem bike and 5 days of rain.
The Dash to Dublin
The Princeton Men's Rugby team is travelling to Ireland this year for its Spring Development Tour. We will be training with Connacht Rugby, a professional Irish team, to get prepared for the Ivy League Playoffs in April and for a bid to the D1-AA National Tournament.
From Nov. 10-18th, the team will be participating in the: Dash to Dublin, a 3,230 mile bike marathon simulating the distance from Princeton to Dublin. A Princeton rugby player will be on a stationary bike outside Frist Campus Center, 24 hours a day for 8 days.
We are hoping to raise $14,000 in order to bring the entire team on tour and help sponsor our team mates who would otherwise be unable to afford the trip to Ireland. Please support the team either with cash donations outside Frist or with a Paypal donation to princetonrugbytour2012

gmail [dot] com.
Thank you, we hope to see you outside Frist supporting us!
Princeton Men's Rugby Team
Visit: http://princetonrugbytour2012.blogspot.com/ for additional details.