Brown University v. UPenn, 2nd XV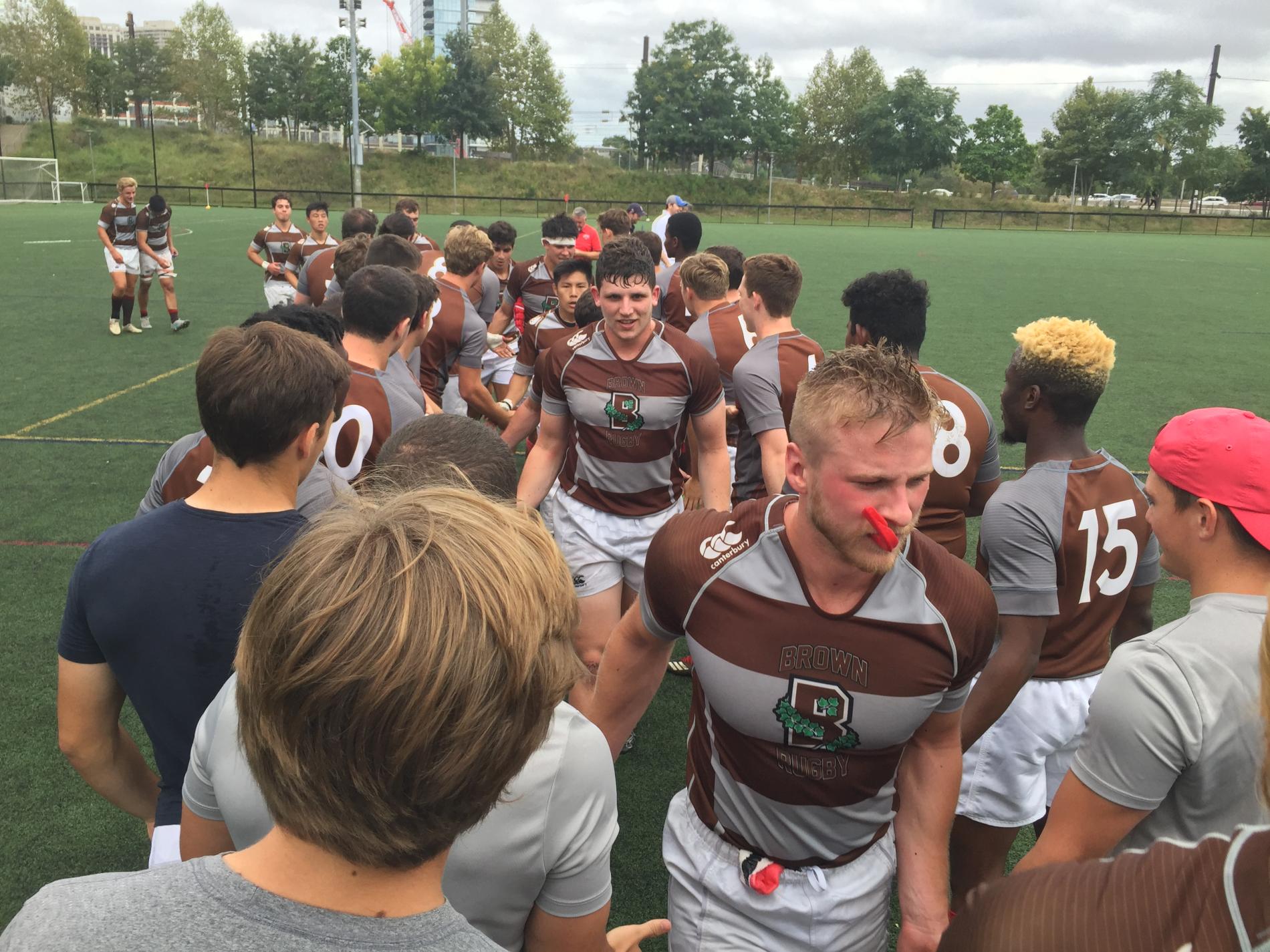 Great match boys!
Saturday, September 14, 2019
The Brown second XV were limited to a 40-minute game because of field usage time. With a number of new faces, and a few injuries, 23 players saw action in a 19-0 win over a new Penn Second XV.  
In the first half, Soti George took a pass from Max Judish to score the first try for the seconds.  O'Conor converted for the 7 point lead.  Next over was Pablo Lavilla. The half would end 12-0. The second half was cut short and only saw one more score with Lavilla scoring his second try. Dylan Brady slotted the conversion.  
Match (40 minute game)
Scoring Summary
First Half    
8  min    Brown Try (Soti George) 5
    Conversion (Campbell O'Conor) 2
12 min   Brown Try (Pablo Lavilla)  5                
First Half Brown 12 - Penn 0
Second Half
32 min     Brown Try (Pablo Lavilla) 5
    Conversion (Dylan Brady) 2                
Second Half  Brown 7 - Penn 0   
Final Score Brown 19 - Penn 0 
Brown Squad
1.  Sam McGoldrick '20    
2.  Silas Monje '21 – replaced (2nd half) by Max Judish '22
3.  Velazques, Mauricio '23
4.  Brett Geiss '23 – replaced (2nd half) by George Wilde '21      
5.  Julius Agbaje '22         
6.  Max Judish '22 – replaced (2nd half) by Shaan Lalvani '23
7.  George Wilde '21 – replaced (2nd half) by Dylan Brady '22
8.  William Zeller '23 – replaced (2nd half) by George Wilde '21      
9.  Weslely Chiu '23 – replaced (1st half) by Campbell O'Conor '23
10. Campbell O'Conor '23 – replaced (1st half) by Dennis Kinyua '23
11. Dennis Kinyua '23 – replaced (1st half) by Soti George'22 – replaced (2nd half) by Leo Brito '23 – replaced (2nd half)  by Paul Sobel '23 
12. Duncan Grant '22 – replaced (1st half) by Jack Schaeffer'22 – replaced (2nd half) by Panos Sygrknais '21     
13. Pablo Lavilla '23 – replaced (2nd half) by Elliott Winoker '23                     
14. Jack Schaeffer '22 – replaced (1st half) by Jack Kirkpatrick '23 – replaced (2nd half) by Bright Tsagli '23 
15. Dylan Brady '22 – replaced (2nd half) by Pablo Lavilla 
Related Links