Brown Women's Rugby Defeats Sacred Heart, 26-19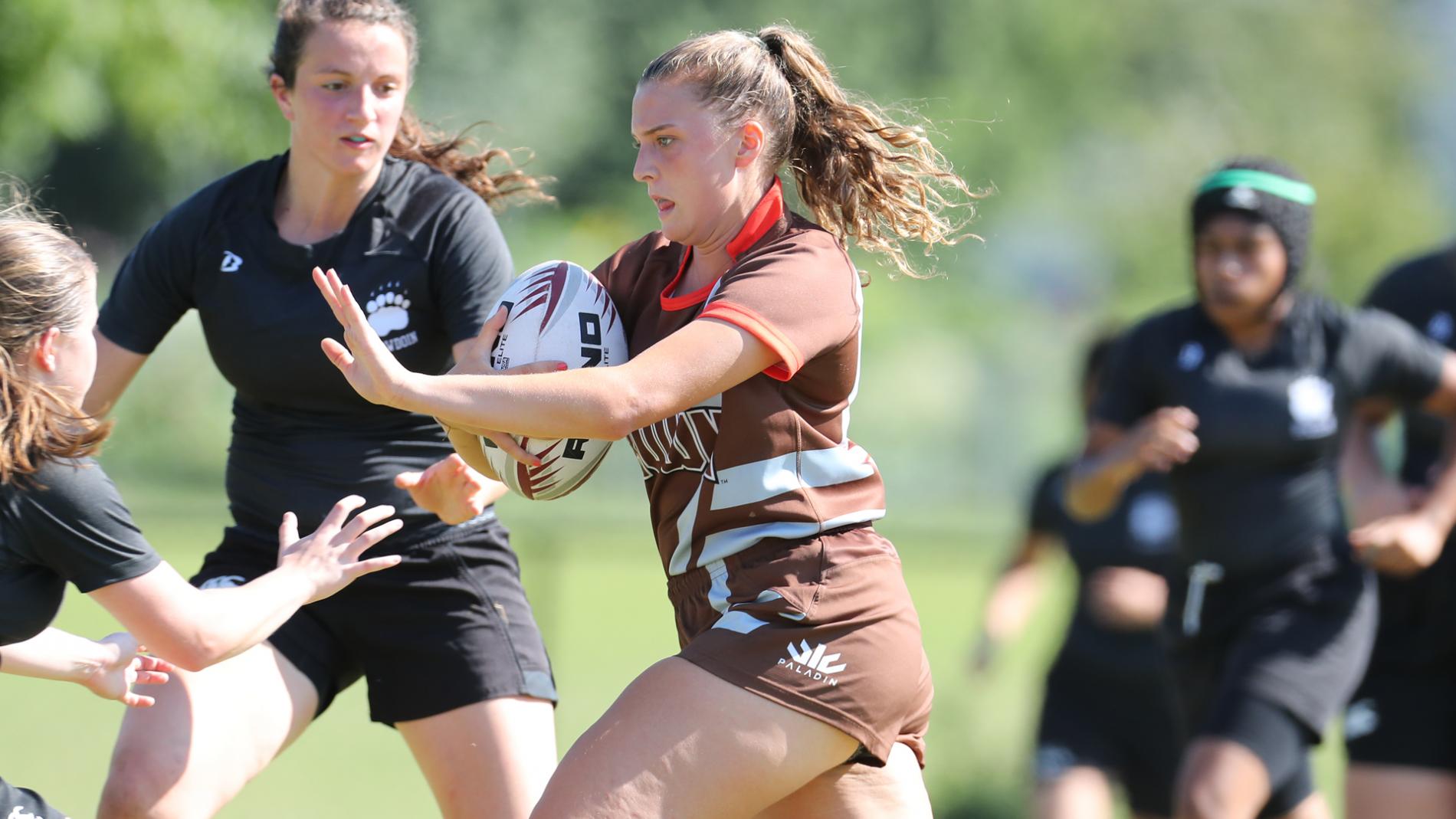 Saturday, September 8, 2018
PROVIDENCE, R.I. – The Brown women's rugby team opened the 2018 15s season with a 26-19 victory over Sacred Heart on Saturday afternoon at Marvel Field.
The two teams battled to a 12-12 score by halftime. Brown opened the second by taking a 19-12 lead with a try from freshman Zoe Belge (Lincoln, Mass.) and a successful kick by sophomore Olivia Duba (San Ramon, Calif.).
Senior Dylan Jack (Pasadena, Calif.) and junior Jenna Soenksen (Encinitas, Calif.) provided some big hits for the Bears to keep Sacred Heart off the board and protect the Bears' touchline. Senior Louise Leitao (Porto Alegre, Brazil) helped take some pressure off and increased Brown's advantage with a try on a 40-meter run. Duba again provided the kick to bring the score to 26-12.
The Pioneers made it interesting, scoring with 4:22 left on the clock but the Bears would hold strong and preserve its lead to take the match 26-19.
Brown will next travel to Hanover, N.H. for a match against Dartmouth on Saturday, Sept. 15 starting at 11:00 a.m.
Related Links