Reprinted from The Harvard Crimson, NO WRITER ATTRIBUTED
The Harvard rugby team blanked MIT, 17 to 0, yesterday afternoon on the House football field in its first and only game prior to the spring trip to Bermuda.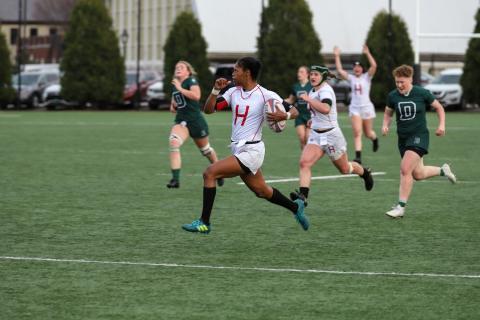 Junior wing Dominique Cantave breaks away from the Dartmouth defense on her way to the game winning try. Photo: Quinn G. Perini
Congratulations to all the 2019 Academic All-Ivy squads.