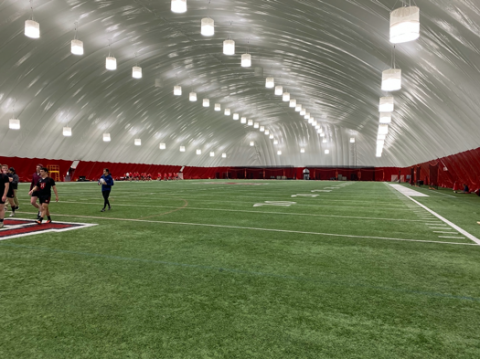 Brown traveled up to Harvard Stadium this weekend to test the waters with their spring 7's squad. Invited on the day were Northeastern, Boston College, Brown and host Harvard. The round-robin event was held inside the football stadium under their winter bubble.
All sides were encouraged to bring extended squads over the twelve that normally participate in 7's events. Fifteen players were selected however Brown held out both(Alex Ogilvy '20 and Austen Royer '21 because of minor injuries.
Some 144 years ago on November 13, 1875 Harvard defeated Yale four (4) goals to none in what is considered the first rugby game between Ivy League teams. The game was played at Hamilton Field in New Haven, Connecticut. The two teams played with 15 players (rugby) on a side instead of 11 (soccer) as Yale would have preferred.