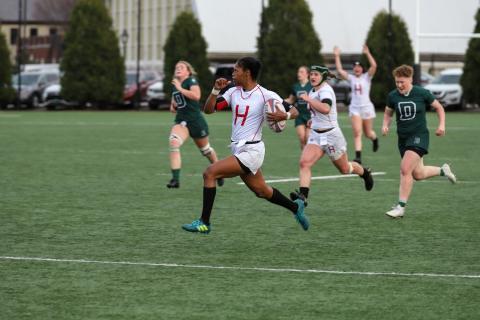 Junior wing Dominique Cantave breaks away from the Dartmouth defense on her way to the game winning try. Photo: Quinn G. Perini
Congratulations to all the 2019 Academic All-Ivy squads.
Brown's 1st side headed down Saturday to William Paterson University for their March 7s tournament. Thirteen men's sides, and ten woman's sides competed on two fields.